Energy market reforms which commenced in the 1990s have generally delivered significant benefits to customers, with competition and advanced regulation providing efficiency and service benefits.
Change has been a constant in the progress towards nationally competitive markets. In the last 15 years, major overhauls of the regulatory environment have occurred more frequently than the current reset period (ie. 5 years). 
Energy reform remains unfinished business and policy makers must maintain investment certainty, while adopting measures which promote competition in wholesale and retail markets; improve incentives for demand-side participation; and engage customers directly through new services, information and infrastructure planning.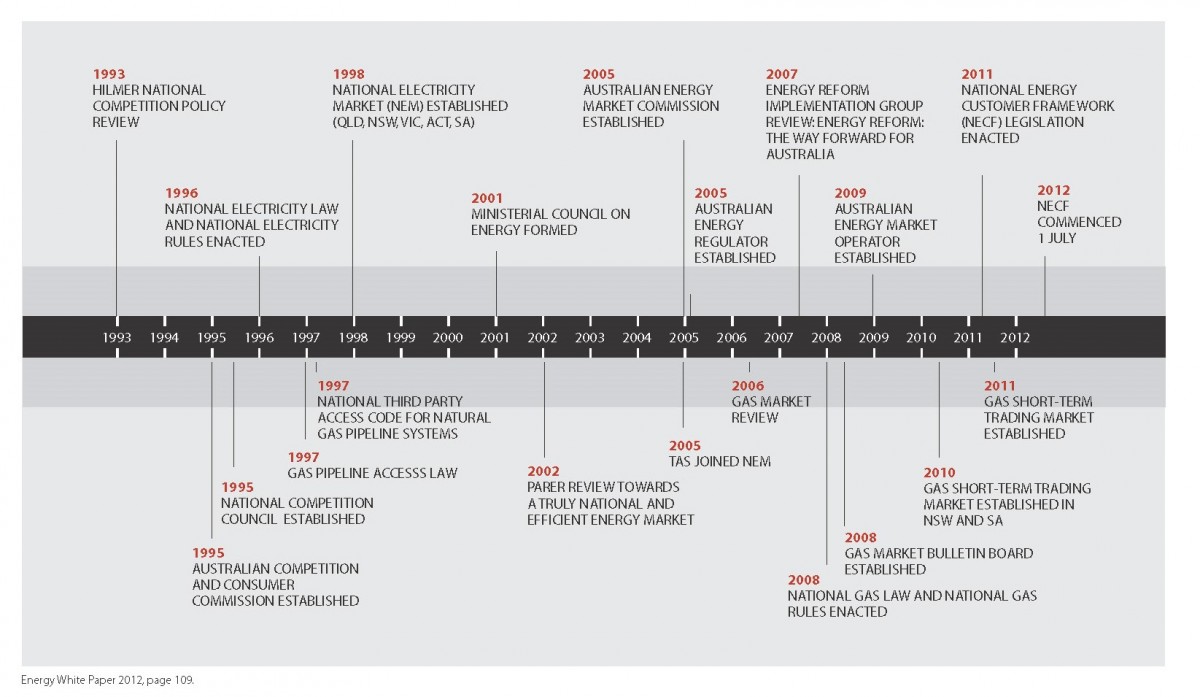 MOVING FROM REVIEW TO IMPLEMENTATION
Australia's energy networks sector, supporting over 14 million customer and representing over $100 billion in infrastructure investment, is currently undergoing the most intensive regulatory reform program in its history.
This follows 5 years years of multiple, overlapping reviews from bodies including the Productivity Commission, a Select Committee of the Senate, Australian Energy Market Commission (AEMC), Australian Energy Regulator (AER), and Ministerial Council appointed independent panels. Consumers will derive no benefit from continuous reviews of network regulation, even as the current reforms are being implemented.
Energy Networks supports measures that deliver a more consistent, robust regulation of Australia's energy network sector and the introduction of competition where appropriate in potentially competitive markets. It's vital that the Council of Australian Governments delivers on Full Retail Competition; removes price controls; and reforms customer hardship policies so assistance goes where its needed most.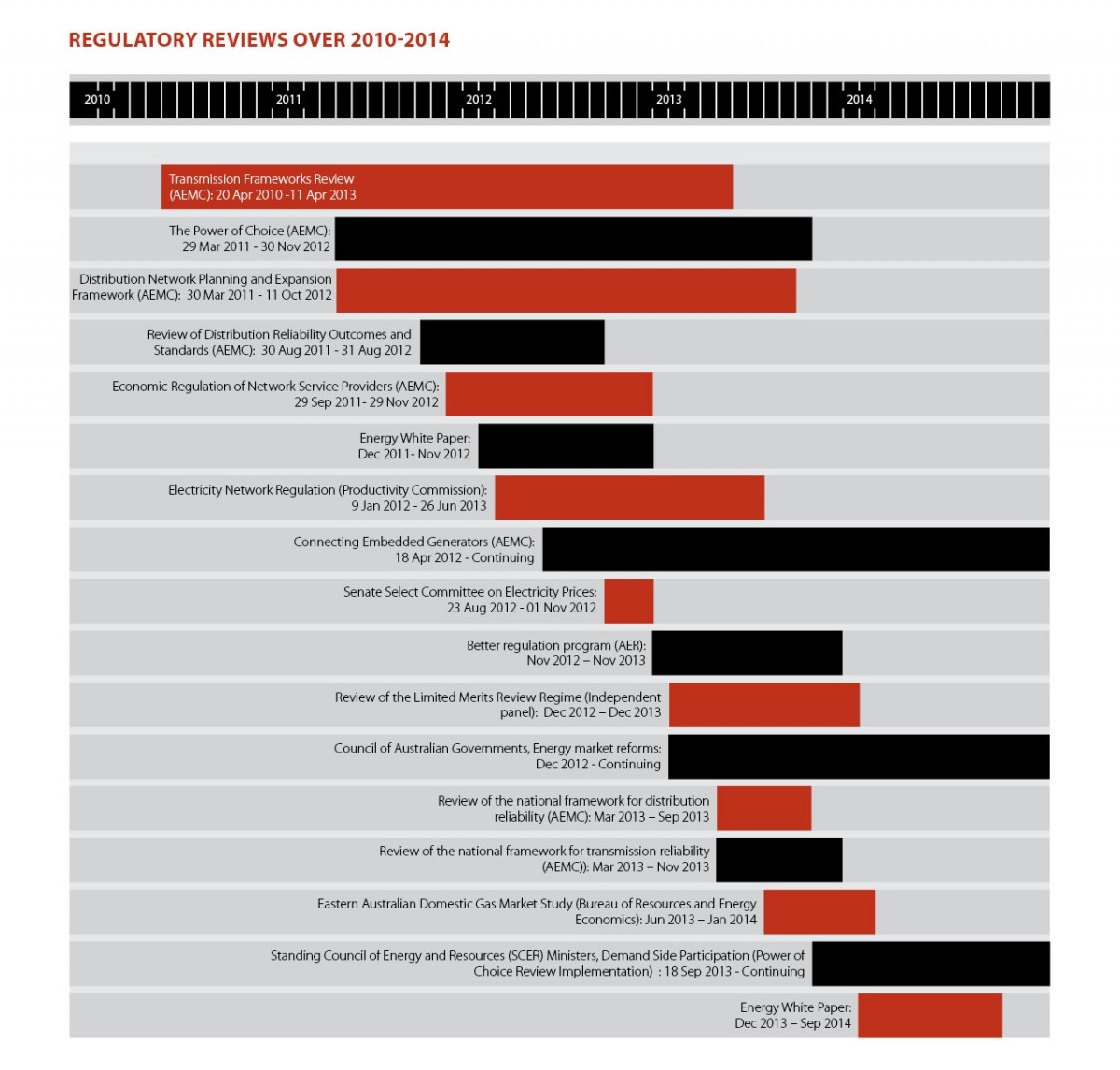 The reform program already underway should serve the long-term interests of consumers, the community, and Australian economy by providing better incentives, reducing volatility and using more accurate approaches to assessing the cost of capital. Delay of the reform decisions that have already been made delays the benefits that must flow through to the consumer - it is now time to get on with the job.
It will be important for Federal and State Governments to support regulatory frameworks which: accommodate the changing uses of energy networks; recognise the potential to reduce cost pressures and tailor services to customer needs; and ensure fairness in cost recovery.
Publications
Submissions