Powerco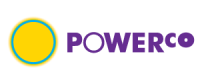 Powerco distributes electricity and gas to more than 430,000 customers across the lower and central North Island.
The company is New Zealand's second-largest lines company by customer connections and is one of only two dual-energy distributors in the country. Its combined network length covers more than 36,000km.
Powerco distributes electricity to nearly 330,000 urban and rural households, businesses and major industrial and commercial sites.
Our electricity networks are in Western Bay of Plenty, Thames, Coromandel, Eastern and Southern Waikato, Taranaki, Wanganui, Rangitikei, Manawatu and Wairarapa.
Our electricity networks, which include 30,000 km of overhead and underground electricity lines, transport electricity from the national electricity transmission grid to our customers.
Powerco distributes natural gas to around 104,000 households, businesses and industries across its distribution networks of over 6,170km.
Our gas networks are in the Taranaki, Manawatu, Hutt Valley, Porirua, Wellington, Horowhenua and Hawke's Bay regions.
Powerco Limited is 58% owned by funds managed by QIC Limited and 42% owned by funds managed by AMP Capital.
We are committed to being your reliable partner, delivering New Zealand's energy future.
For more information visit www.powerco.co.nz