Prepare early for the storm and bush fire season to keep your family and property safe.
Fallen or sagging power lines are dangerous – so stay clear, advise others and contact your local emergency service provider and energy network.
Prepare an emergency plan and kit, including a battery powered radio for emergency services information.
Charge your phones and smart devices ahead of forecasted storms, as many of your emergency service providers and energy networks now provide regular updates via social media.
There is also good advice available from your local emergency service provider.
In the event of an emergency, please Dial 000 for immediate emergency assistance. 
Download Stay safe this summer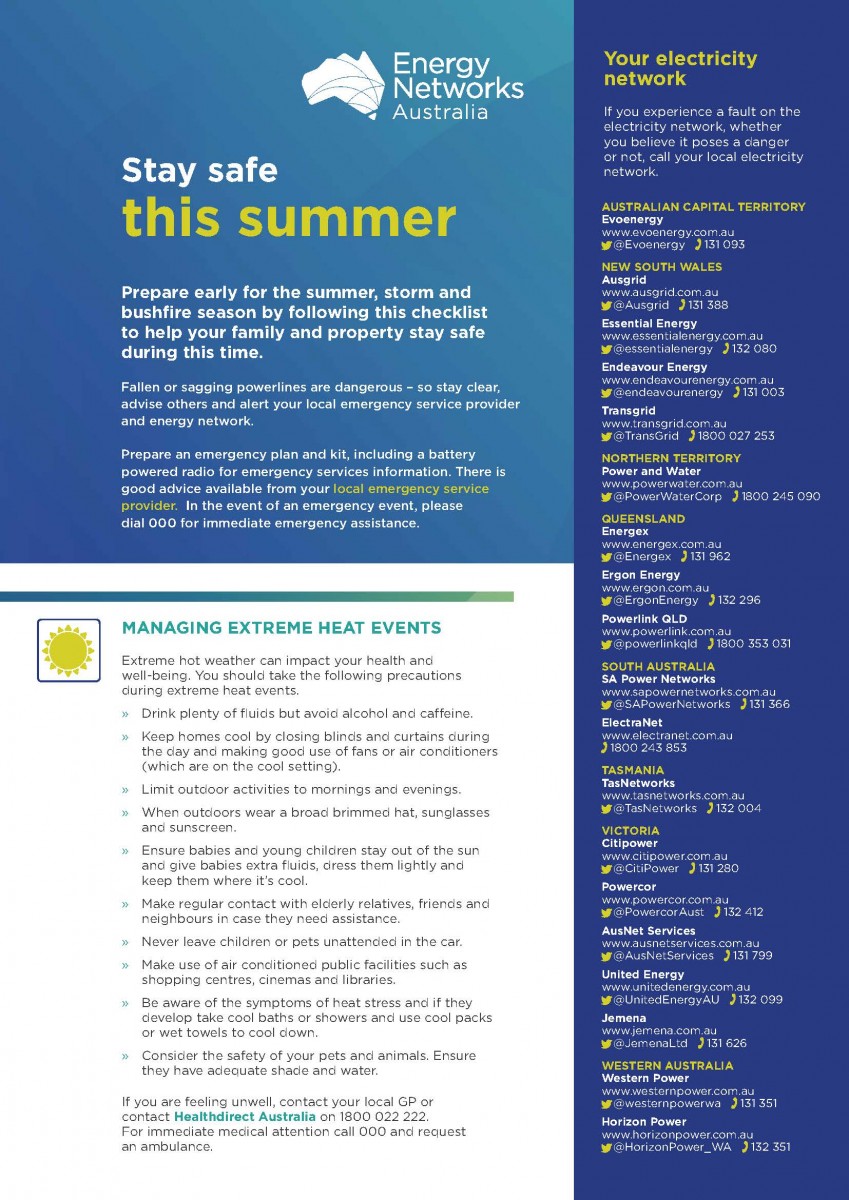 Your Electricity Network
If you experience a fault on the electricity network, whether you believe it poses a danger or not, call your local electricity network.