SA Power Networks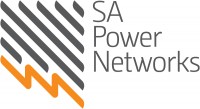 SA Power Networks is South Australia's electricity distributor, delivering electricity to more than 840,000 customers via a network comprising about 400 zone substations, 720,000 Stobie poles and 88,000 kilometers of power lines.
SA Power Networks also provides extensive construction, maintenance and asset management services to the competitive market.
With about 2,200 employees throughout metropolitan and regional South Australia, SA Power Networks is one of the State's largest companies.
SA Power Networks is 51% owned by Cheung Kong Infrastructure Holdings Limited and Power Assets Holdings Limited, which form part of the Cheung Kong Group of companies. The remaining 49% is owned by Spark Infrastructure, which is listed on the Australian Stock Exchange.