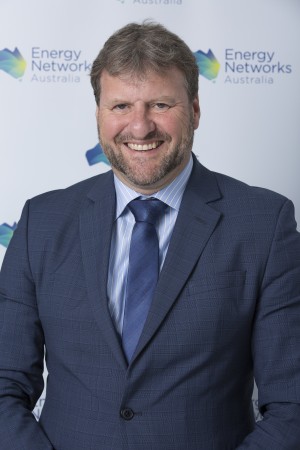 Guy Chalkley
Guy was appointed Endeavour Energy CEO in December 2019 and took up the position in April 2020. He is a highly regarded energy industry leader and influencer, and a board member of Energy Networks Australia, the peak national body representing gas distribution and electricity transmission & distribution businesses throughout Australia.
Guy has a wealth of international, financial and operational experience gained across a diverse range of sectors operating and residing in Australia, Asia, Africa, Europe, and North and South America.
His outstanding leadership qualities and experience sees him well positioned in leading Endeavour Energy as it continues its customer-centric journey, meets record growth across Greater Western Sydney, adapts to rapid technology change, and continues to deliver safe and reliable essential electricity services to 2.5 million people every day.
Guy was appointed CEO of Western Power in 2016, a Western Australian State Government-owned transmission and distribution network corporation, after earlier roles including Chief Financial Officer. Prior to joining Western Power, he worked for a decade at Veolia Water and Thames Water in senior finance and regulatory director roles.
Qualifications & board memberships
Guy has a financial background and is a Fellow of the Association of Chartered Certified Accountants (FCCA).
Graduate of the Australian Institute of Company Directors (AICD) and Leadership WA 2013 Alumni.
Guy is a Board Member at Energy Networks Australia and Chair of its Finance, Audit and Risk Management Committee. He is also a director of EISS Super.
Positions held (relevant boards and Committees): Trustee of the Committee for Economic Development of Australia (CEDA) WA, CEO's for Gender Equity, Chair of the Energy Network Australia Finance, Audit and Risk Management Committee