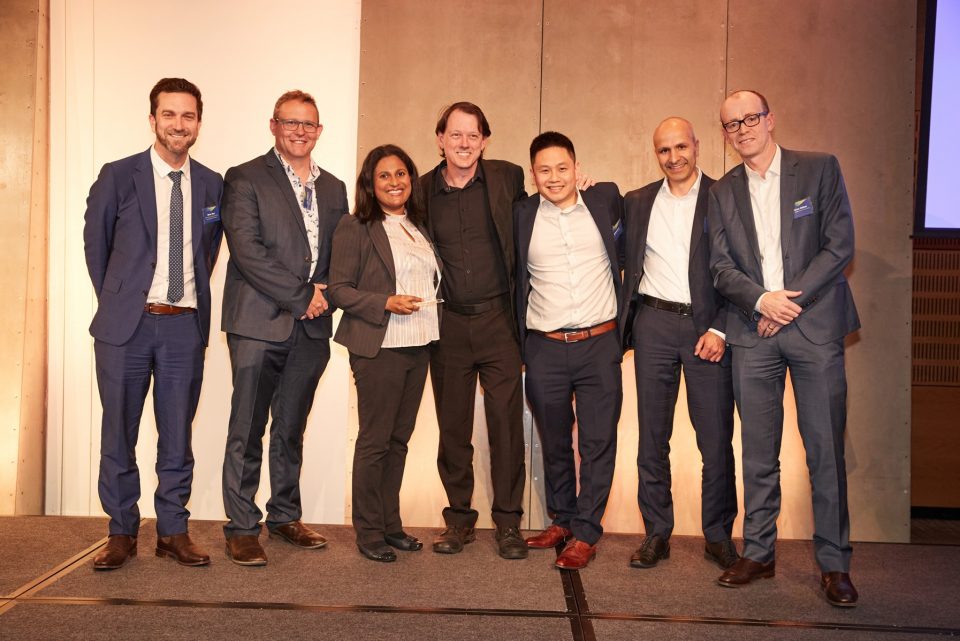 2023 Industry Innovation Award
This award is in recognition of leadership in the design, development and application of a ground-breaking Australian energy network initiative, technology, service, or solution. It may apply to asset management, distributed energy resources, operations, environment, business models, customer solutions and engagement or a range of other ways in which a business has developed an innovative solution for the energy network sector in Australia.
In 2022 the winner was Endeavour Energy for its application 'Using a Network Digital Twin for Digital Emergency Response and Resilience.' The Digital Twin is a 3D digital model of Endeavour Energy's footprint including topography and network assets, along with flood modelling capabilities.
Juding Pannel
Dor Son Tan, Head of Networks, Energy Networks Australia (Chair)
Benn Barr, Chief Executive Officer, Australian Energy Market Commission
Violette Mouchaileh, Executive General Manager, Emerging Markets & Services, Australian Energy Market Operator (AEMO)
John McKibbin, CSIRO
Christiaan Zuur, Director Market, Grid and Investment, Clean Energy Council
Gavin Dufty​, Manager Policy and Research, St Vincent de Paul Society
Download the 2023 Innovation Award application form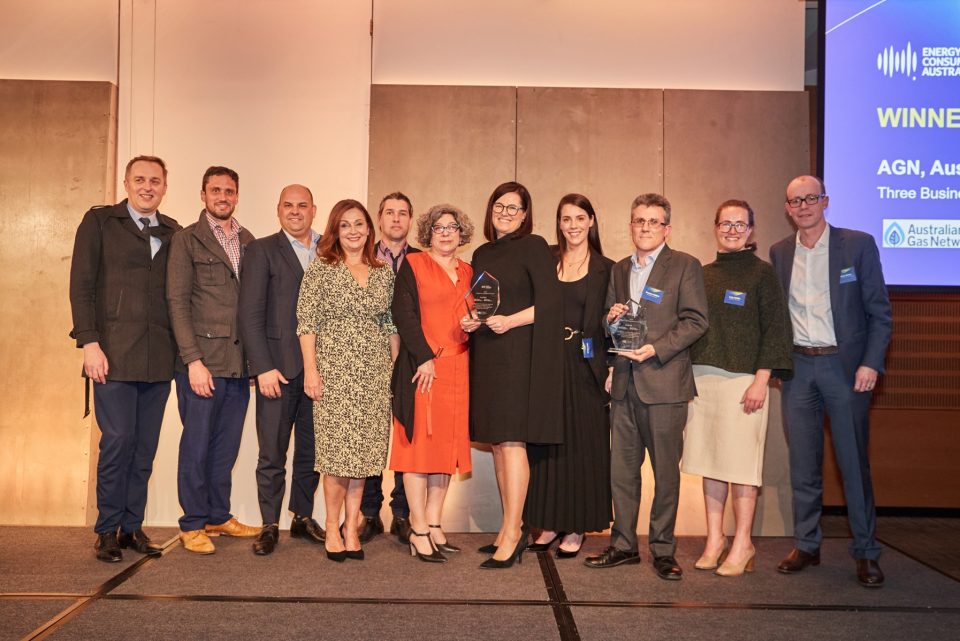 Industry Consumer Engagement Award
Run jointly by ENA and Energy Consumers Australia, this award recognises an Australian energy network that demonstrates best practice consumer engagement.
AusNet Services, Australian Gas Networks and Multinet Gas Networks (AGIG) won the 2022 Consumer Engagement Award for the Victorian gas networks' joint submission 'Three businesses, one plan to deliver better outcomes for Victorian customers.' By involving all three gas distribution businesses, a clear and consistent engagement plan was able to be produced, providing a single forum to discuss issues of importance to the sector.
Judging Panel
Jacqueline Crawshaw, Energy Consumers Australia, A/Chief Executive Officer (Chair)
Sally McMahon, Commissioner, Australian Energy Market Commission (AEMC)
Mark Henley, Customer Representative, Consultant
Robyn Robinson, Non-executive Director, Council on the Ageing (COTA)
Merryn York, Australian Energy Market Operator (AEMO)
Jarrod Ball, Australian Energy Regulator (AER), Board Member
Download the 2023 Consumer Engagement Award application form