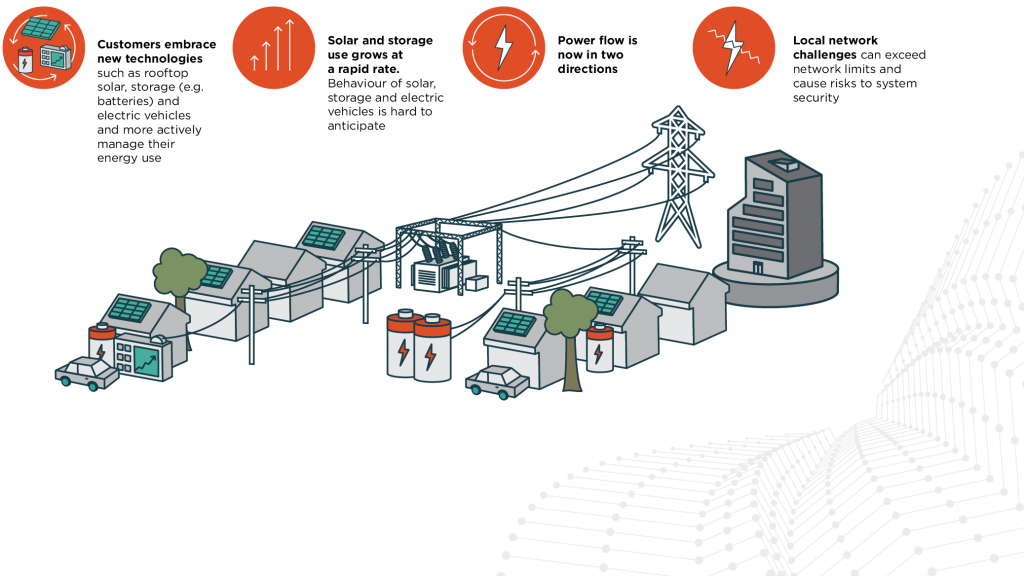 On June 15 2018, Energy Networks Australia and the Australian Energy Market Operator (AEMO) launched 'Open Energy Networks', a joint consultation seeking stakeholder input on how best to integrate Distributed Energy Resources (DER) into Australia's electricity grid.
Open Energy Networks proposes options for improving the electricity system to ensure household solar and storage work in harmony and deliver the most value for all customers.
A nation-wide stakeholder engagement program including workshops and briefings in capital cities, live webinars and an extended submission period has encouraged input from diverse, broad-ranging collaborators with representation from the energy sector, governments, private enterprise and community groups.
Open Energy Networks seeks to integrate solar and energy storage into electricity networks in ways that help ensure quality and reliability of supply and lower household power bills.
The key deliverables of this consultation process are a 'first steps, no regrets' actions report and a comprehensive white paper, both to be delivered in early 2019.
Overwhelming interest in Open Energy Networks resulted in extensive feedback from a wide range of stakeholders; submissions can be viewed here. 
The Open Energy Networks Consultation Paper is available to view here.