Will Australian green hydrogen fire China's dragon?
China is Australia's largest trading partner[1], with two-way trade totaling AUD267 billion in 2020/21. Australia's exports made up around two-thirds of this total. Iron ore and other aggregates were Australia's main export to China, providing AUD108.3 billion and natural gas, the second highest, providing AUD19.2 billion [2].
China is also the world largest producer and consumer of hydrogen. The World Economic Forum recently published a report[3] (the Roadmap) outlining a green hydrogen roadmap for China.
Hydrogen in China
China currently produces 35 million tonnes of hydrogen per year. This is more than one-third of the annual global hydrogen demand. This dwarves Australia's local domestic hydrogen production of 500,000 tonnes, used mostly for ammonia production[4].
80 per cent of China's hydrogen is produced from fossil fuel, 19 per cent from industrial processes and just over one per cent from electrolysis. The hydrogen produced from electrolysis with renewable electricity is less than 0.1 per cent of the total hydrogen consumption.
China's hydrogen is used in industry, with small amounts being used for transport or in buildings.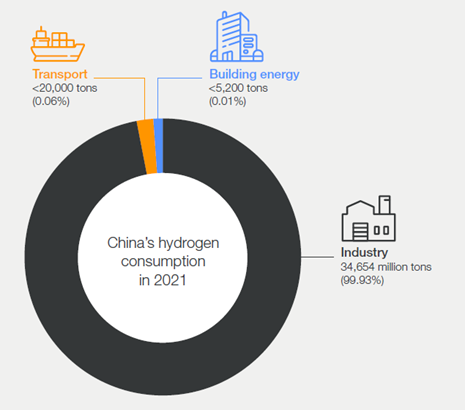 Figure 1: Hydrogen consumption in China (Source: World Economic Forum/ China Hydrogen Alliance/ Accenture analysis)
China's Roadmap highlights how green hydrogen can replace the existing industrial use of hydrogen but could also expand into mobility. The objectives of building a green hydrogen industry in China are to reduce emissions but also to reduce reliance on imported fuels:
"Green hydrogen meets China's goal of constantly increasing the proportion of non-fossil energy consumption and offers a reliable replacement for import-dependent oil and natural gas resources." (Roadmap, pg 15)
The China Hydrogen Alliance launched its Renewable Hydrogen 100 initiative that aims to increase the installed capacity of electrolysers to 100 gigawatts by 2030[5], resulting in a green hydrogen production capacity of roughly 7.7 million tonnes per year. That's a lot of electrolysers!
Barriers and goals
The Roadmap identifies that China has large renewable generation installed in Northwest China but that this is not fully utilised. Electrolysers could draw on this available renewable electricity to produce green hydrogen.
But there are constraints to achieving this including, costs, market demand, infrastructure, industry standards and certification. The Roadmap outlines six development goals, with related activities, to overcome these barriers.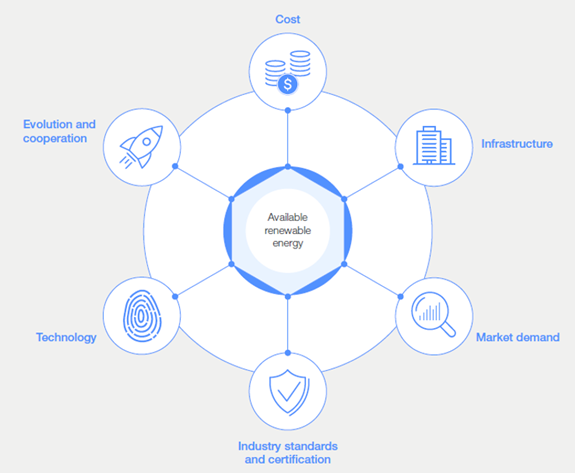 Figure 2: Six development goals for China's green hydrogen market (Source: WEF Roadmap, Figure 5)
For example, the goal to reduce costs identifies that the cost of green hydrogen is between three and five times the cost of hydrogen currently produced from coal or industrial processes. Reducing costs is based around two objectives:
Reduce the cost of electricity in green hydrogen production, and
Reduce the cost of electrolysers.
Six different measures will be implemented to reduce costs, including activities such as subsidising manufacturing equipment and formulating  special electricity rates (see Figure 3).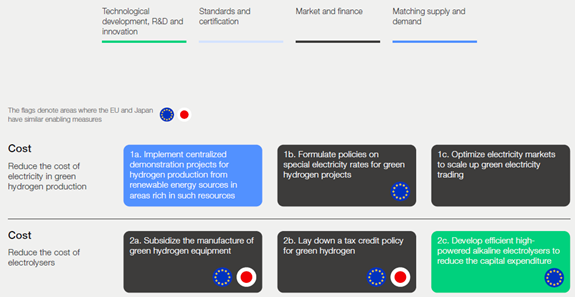 Figure 3: Enabling measures to be adopted to reach the Roadmap's cost goal (Source: Roadmap, Figure 17)
The Roadmap outlines how these goals can be achieved in three phases of work:
Phase 1 – 2023-2024: Supportive policies, demonstration projects, technological breakthroughs, coordination with existing energy supply, application to industry sectors.
Phase 2 – 2024-2027: Technical standards, investment in supply networks, international cooperation, widespread progress.
Phase 3 – 2027-2030: Price and demand targets, energy infrastructure, certification, innovation networks, global participation.
For 2030, the cost objective is to reach a green hydrogen production cost of CNY15/ kg and that demand will reach 5 to 8 million tonnes. That equates to around AUD3/ kg or around AUD 21/ GJ.
Does the roadmap create Australian export opportunities?
Australia is considering how it can become a global hydrogen superpower and the government has issued a consultation paper[6] on the design of its Hydrogen Headstart program, aiming to reach the Gigawatt (GW) scale of hydrogen electrolysis.
One of the questions being considered is whether the program should consider both export or domestic use or specifically exclude exports. There are arguments both ways depending on whether you are seeking to build a hydrogen industry (and to test the hydrogen shipping pathways) or whether the objective is to reduce local emissions. The arguments could also include whether it is appropriate to use Australian taxpayer money to send clean energy overseas to reduce China's emissions. Conversely, it could also be questioned whether it is appropriate for China to incur emissions to produce solar panels that can be used by Australian customers to reduce their electricity consumption emissions.
The Roadmap also focusses on building a local green hydrogen industry in China, howeverits current hydrogen demands are vast and will continue to grow as it expands into using hydrogen for mobility. The local demands may not be met by local production and may create opportunities for importing green hydrogen.
Hydrogen outlook
China's roadmap outlines a promising role for green hydrogen. Achieving this role will require actions across six developmental goals. The barriers and goals outlined in the Roadmap are not dissimilar to those for Australia.
Supportive policy settings are needed to deploy hydrogen in each country and to develop the global hydrogen supply chain. Some of these are already in place or underway (e.g. funding programs to support demonstrations of technology; certification schemes) but further market mechanisms are needed to bring down costs, build market demand, and facilitate eth development of local and global industry standards.
[1] https://www.dfat.gov.au/geo/china/china-country-brief
[2] www.dfat.gov.au/sites/default/files/chin-cef.pdf
[3] World Economic Forum (2023), Green Hydrogen in China: A Roadmap for Progress, https://www.weforum.org/whitepapers/green-hydrogen-in-china-a-roadmap-for-progress/
[4] DCCEEW (2023), State of Hydrogen 2022, Table 4
[5] https://www.rechargenews.com/energy-transition/china-should-install-100gw-of-green-hydrogen-by-2030-says-beijing-supervised-body/2-1-1071599
[6] https://consult.dcceew.gov.au/hydrogen-headstart-program-consultation