Why stand-alone power systems are a no brainer
Rural and regional Australians might soon have their electricity supplied by solar PV, batteries and back up generation instead of the traditional poles and wires. This not only would come at no extra cost to customers, it could reduce power prices for all on or off-grid. How? Last week the Australian Energy Market Commission made recommendations for the COAG Energy Council which, if legislated, will allow network businesses to decommission existing poles and wires in some locations and replace them with a stand-alone power system (SAPS).
Why SAPS?
A SAPS is an electricity generation and supply system which typically comprises solar panels, a large battery and a backup diesel generator which can operate independently of the electricity grid.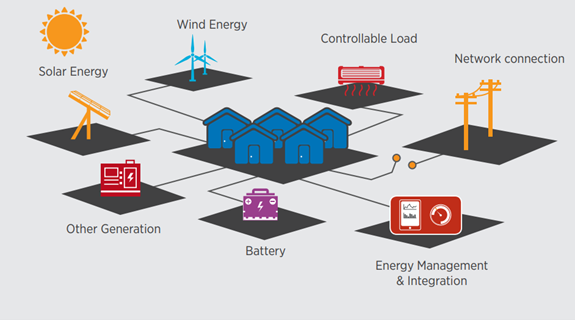 These systems aren't cheap. For most customers it would cost more to disconnect from the grid and invest in a SAPS given electricity is currently being provided at a fraction of the cost through their existing grid connection.
But in some cases and specifically for many rural and regional customers, it makes a lot of sense. Customers in rural and regional areas of the network are some of the most costly to supply because many kilometres of poles and wires might supply only a small number of customers.
It can be cheaper to supply these customers using a SAPS than it is to maintain or replace the vast expanses of poles and wires. The savings from deploying a SAPS can then be shared between all customers, putting downward pressure on bills.
Customers at the end of long lengths of poles and wires are also subject to some of the lowest reliability levels in the country. These long wires are much more likely to be impacted by bushfires, wind, falling branches and trees and lightning strikes. Their length and the terrain they traverse can also make it difficult for the distribution business to identify the location of faults, making them costly and time consuming to fix.
A SAPS is less vulnerable to weather events and localises any reliability issues. This reduces costs for network businesses (which translates into lower customer bills) and most importantly, reduces electricity outage times for customers.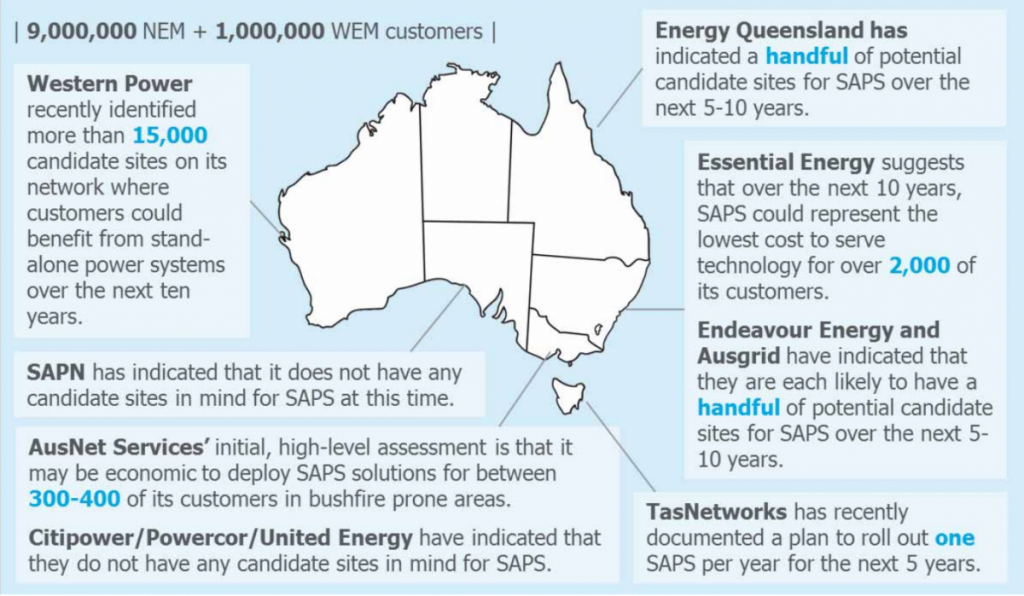 Figure 2: Likely uptake of Network-provided SAPS[1]
The customer experience
The nearly three-year review process for the rule change proposal culminated late last week in a framework to allow distributors to provide SAPS to existing grid connected customers where it is economically efficient.
The framework is consumer-centric and is designed in a way that wherever possible, the customer experience will remain the same.
Most notably, customers will be able to continue their existing relationship with their retailer. They will still receive a bill under similar arrangements to those they are used to and they will still be able to choose a retail market offer from the competitive market which suits their needs.
The only notable difference is that retailers will no longer have to purchase wholesale electricity to supply SAPS customers as their electricity will be generated on-site. Instead, retailers will pay an 'administered settlement price' which would also remove the need for hedging against the wholesale market.
SAPS customers will also have similar protections to those who are grid-connected. The AEMC has recommended that the existing suite of consumer protections under national and jurisdictional energy laws should be extended to SAPS customers. Given most SAPS customers will have improved reliability under the change, the SAPS customer experience should not be any worse (and will likely be materially better) than that experienced under existing national and jurisdictional consumer protections.
An early trial by Western Australia's Western Power, where six customers were early-adopters of SAPS, showed that reliability was greatly enhanced under SAPS supply compared with their regional grid connection. If these trial participants had been grid supplied , they would have been in the dark for 70 hours during the year, but they were only off supply for five hours year with their SAPS[2].
Because customers will still be covered by the same protections and will still have access to the competitive market, network businesses won't have to seek formal consent from customers to transition them to a SAPS supply model. Instead, network businesses will have to design a fit-for-purpose customer engagement strategy and work closely with prospective SAPS customers to provide a SAPS which is tailored to each customer's needs.
The framework presented would only apply to distributor-led SAPS for customers who are already connected to the distribution network and where a new customer requests to connect to the distribution network. The AEMC is undertaking a parallel review to construct a similar framework for customers without an existing grid connection because these customers already have incentives to seek a supply arrangement from the competitive market.
COAG and beyond
Customers are not yet able to transition to a SAPS as the recommendations need approval by the COAG Energy Council and then require legislation. While energy networks believe this is a 'no-brainer', the COAG Energy Council and parliament have final say over whether the recommendations are enshrined in law.
Let's hope this process doesn't take too long. Distribution networks are ready at the starting line, eagerly awaiting a green light to implement a reform that will benefit all customers.
[1] Final Report – Review of the Regulatory Frameworks for Stand-Alone Power Systems – Priority 1, Australian Energy Market Commission, 30 May 2019, p. 16