Shortening the road to hydrogen
Hydrogen is already a proven commodity as a feedstock for industry, but more work needs to be completed before hydrogen can reach its full economic potential and its role to decarbonise transport, industry and gas networks.
The UK's Energy Networks Association recently released its plan to deliver a pathway to net-zero.
Australia's National Hydrogen Strategy was launched in November 2019. The launch of this document indicated the start to build Australia's hydrogen economy. It identified 57 strategic joint actions to be completed. Some of the actions were expected to be delivered early this year – but have been postponed due to COVID-19 delays – including:
consideration by COAG Energy Council of resource allocation to take the actions in the strategy forward;
the release of a cluster model by National Energy Resources Australia; and
the inaugural Australian Hydrogen Conference that would have provided an update on the hydrogen initiatives and projects progressing in Australia.
Nevertheless, unexpected progress has been made.
The Commonwealth Government announced a target for producing hydrogen for under $2/kg and the NSW Government has announced a blending target of 10 per cent in gas networks by 2030.
New hydrogen funding
These initiatives are being supported by ARENA, opening its $70 million funding round to help fast track the deployment of hydrogen electrolyser technology on 15 April. The aim of this funding round is for project applicants to deploy electrolysers with at least 5 MW capacity that are powered entirely by renewable electricity.
While many electrolysers are available at the 1 to 2 MW scale and projects are able to be delivered at 10 or 20 MW (e.g. the Shell refinery project in Germany[i],  Air Liquide project in Canada[ii]), these larger-scale projects comprise a set of smaller electrolysers, not necessarily an electrolyser stack scaled to meet the full capacity of the plant.
The ARENA announcement indicates that:
Projects must meet or exceed the minimum electrolyser size of 5 MW (at the DC capacity warranted by the manufacturer) with preference given to projects with an electrolyser size greater than 10 MW. There is no maximum size limit.
But it is unclear whether the electrolyser cell capacity needs to be 5 MW or whether a combination of smaller cells can be clustered in a single project.
While this is a great funding initiative, the UK is once again a few steps ahead of us, having recently announced £90 million of funding[iii] to a range of hydrogen demonstration projects across the island.
A major difference between the UK funding and that of ARENA is that the UK allows hydrogen production from natural gas, combined with carbon capture and storage (CCS), to be included whereas ARENA requires that hydrogen needs to be produced from renewables for grant approval. There is significant flexibility to achieve that including on-site generation, surrendering of renewable energy certificates or entering into renewable electricity power purchase arrangments. This may be appropriate for research and development to lower the cost of renewable hydrogen produced in electrolysers, but it may not necessarily be the right policy incentive to activate a hydrogen market – where hydrogen from lower-cost options should also be considered.
Gas Goes Green
Grant funding to demonstration projects is only part of the work required to activate a hydrogen market. Other activities include developing a safety case, developing hydrogen appliances and engaging with the community.
The Gas Goes Green plan[iv] summarises the wide range of activity underway in the UK.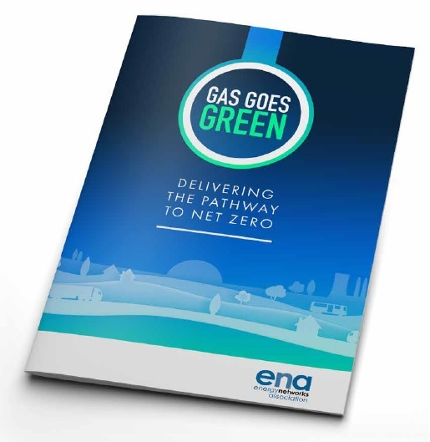 Figure 1: Gas Goes Green report (Source: Energy Networks Association)
This plan recognises both biomethane and hydrogen as green gases that are required to decarbonise, unlike Australia's hydrogen strategy and the ARENA funding that solely focusses on hydrogen (or renewable hydrogen).
The UK also accepts hydrogen produced from natural gas, with CCS, or from electrolysis, where the electricity needs to be low carbon but not necessarily renewable.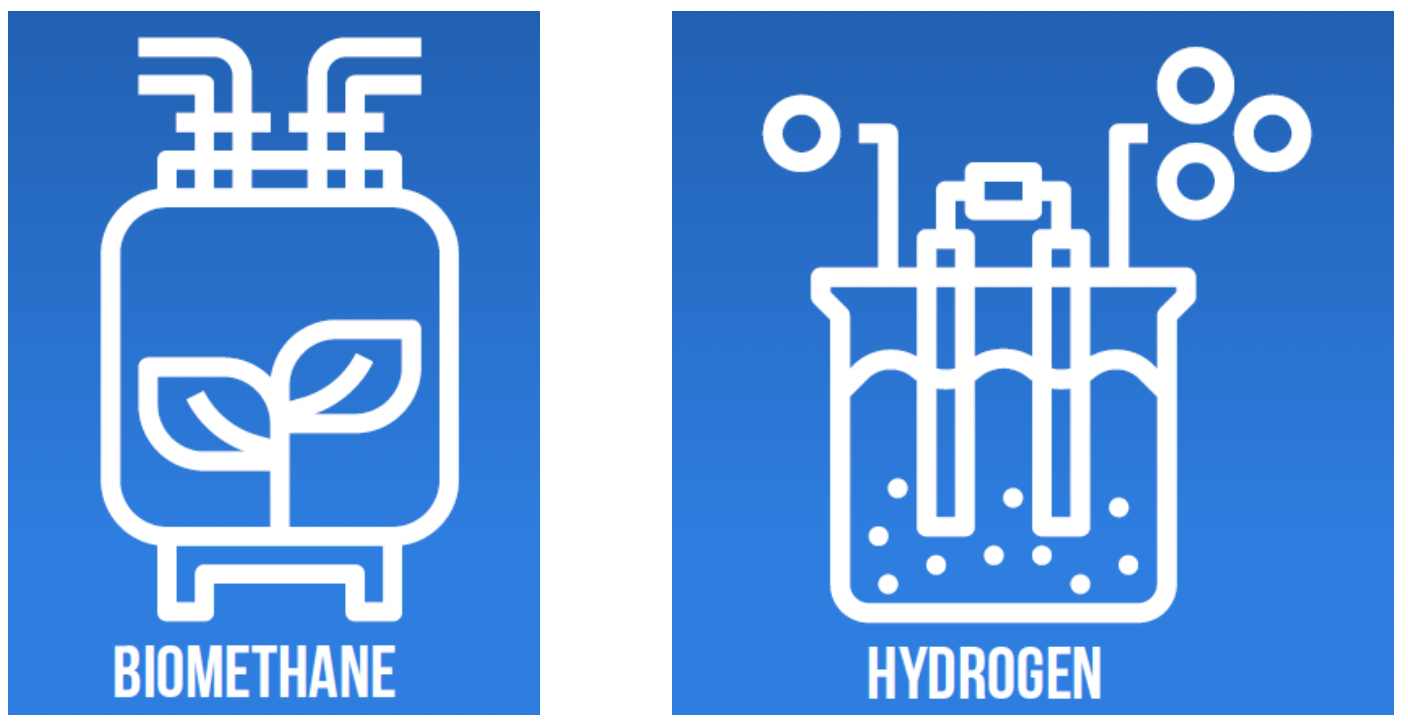 Figure 2: Hydrogen production (Source: Energy Networks Association (2020), Gas Goes Green)
The plan sets out the commitments made by the UK gas networks and coordinates the activities of the gas network companies. It outlines activity in six workstreams:
Investing in net-zero;
Gas quality and safety;
Consumer options;
System enhancements;
Hydrogen transformation; and
Communications and stakeholder engagement
The Investing in net-zero stream will examine the role of gas networks in delivering the lowest-cost route to a net-zero emissions future.
All of the UK gas networks have submitted their regulatory proposals to their regulator Ofgem for the next period to commence in April 2021. This approach of all gas networks submitting their proposal at the same time creates an opportunity to support a national approach to investing in green gas technologies.
The UK networks are supporting a range of hydrogen projects, as shown in the next figure. These projects address hydrogen blends, repurposing networks for hydrogen, new networks for 100 per cent hydrogen, network investment or crosscutting issues. The Gas Goes Green programme will support these activities by completing 17 deliverables. The deliverables are a mix of reports and events for 2020.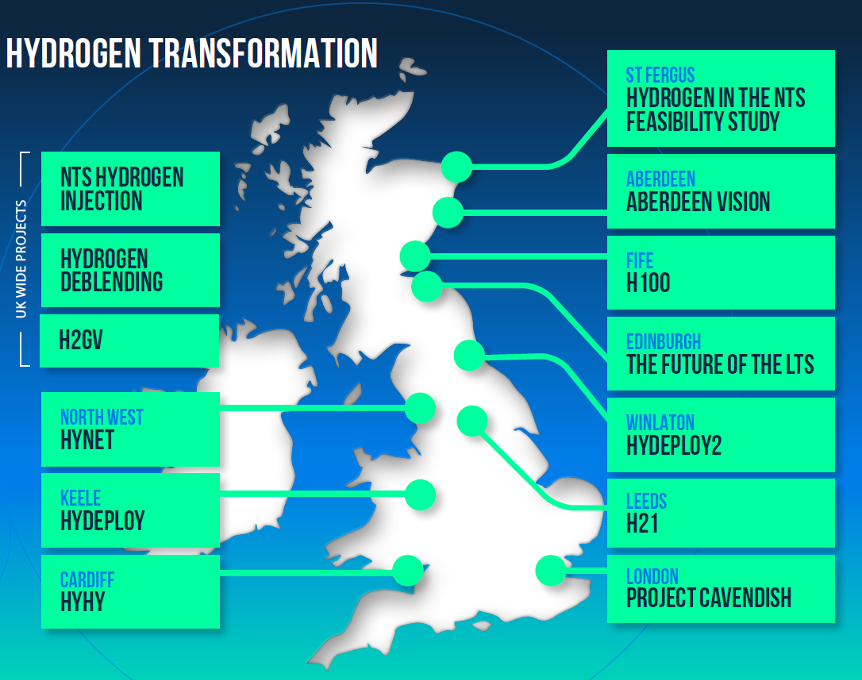 Figure 3: Supported hydrogen projects in the UK (Source: Energy Networks Association (2020), Gas Goes Green)
Similarly, Australia's gas networks are also supporting a range of hydrogen activities as summarised in Energy Networks Australia's Hydrogen Innovation brochure[v] released in October 2019. Additional policy incentives and projects have been announced since then. Stay tuned for an updated version of the innovation brochure.
References
[i] https://refhyne.eu/
[ii] https://www.greencarcongress.com/2019/02/20190226-airliquide.html
[iii] https://www.gov.uk/government/news/90-million-uk-drive-to-reduce-carbon-emissions
[iv] https://www.energynetworks.org/gas/futures/gas-goes-green.html
[v] https://www.energynetworks.com.au/projects/gas-vision-2050/