A night on the hill
Energy Networks Australia held its first Parliamentary Reception last week on the beautiful Queen's Terrace at Australia's Parliament House. The event was a wonderful opportunity to bring together national energy sector stakeholders to network and hear from ENA's outgoing CEO Andrew Dillon and Federal Energy Minister Chris Bowen.
In attendance were politicians, members of the public service, transmission and distribution networks, suppliers, regulators, policy makers and diverse supply chain partners.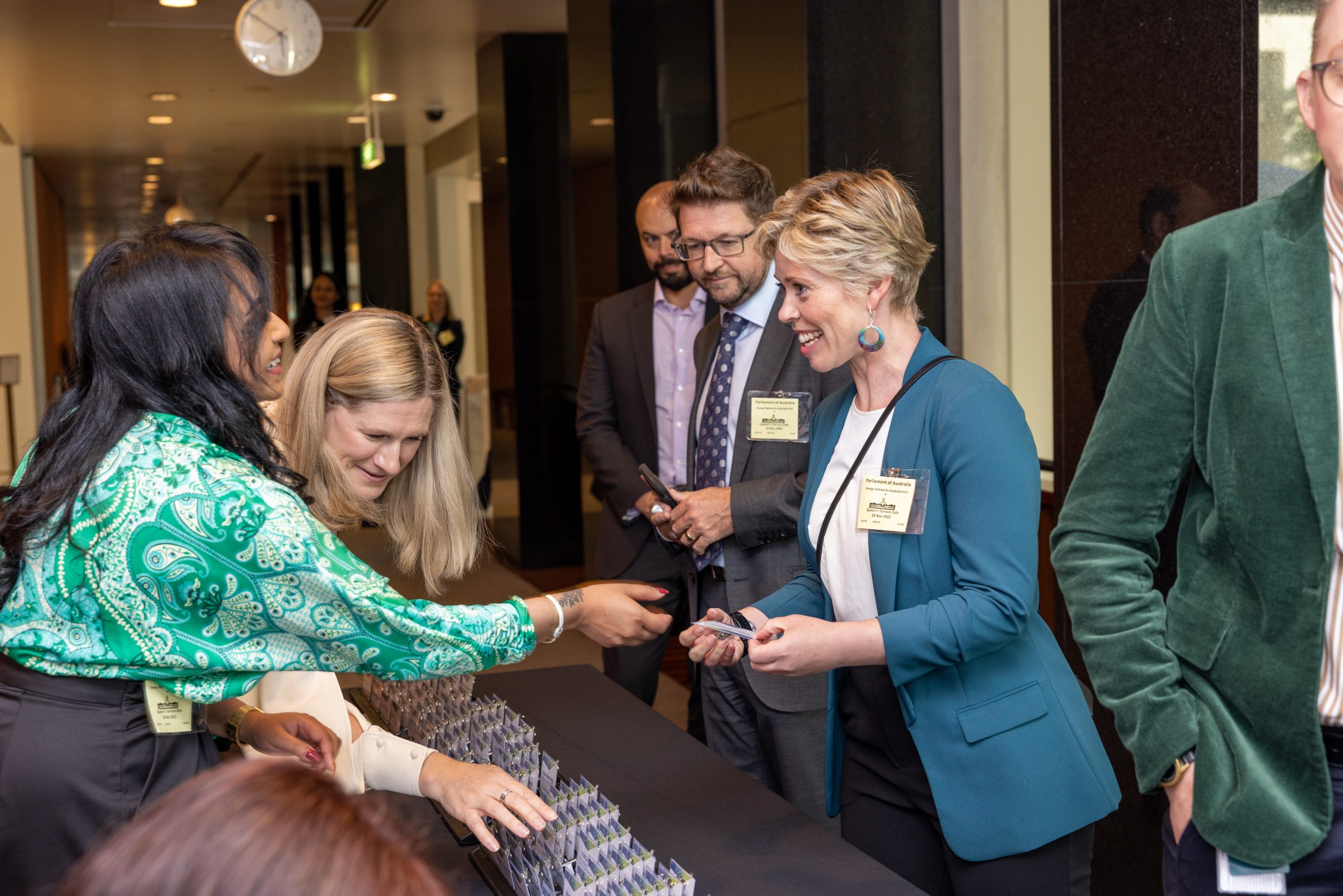 Welcoming guests to the event
Minister for Climate Change and Energy, Chris Bowen addressed the event and provided insight into the first six months of the new Labor government and the challenges faced.
Minister Bowen highlighted the importance of networks and their critical role in providing a secure and reliable  energy grid as we work to deliver Australia's clean energy future.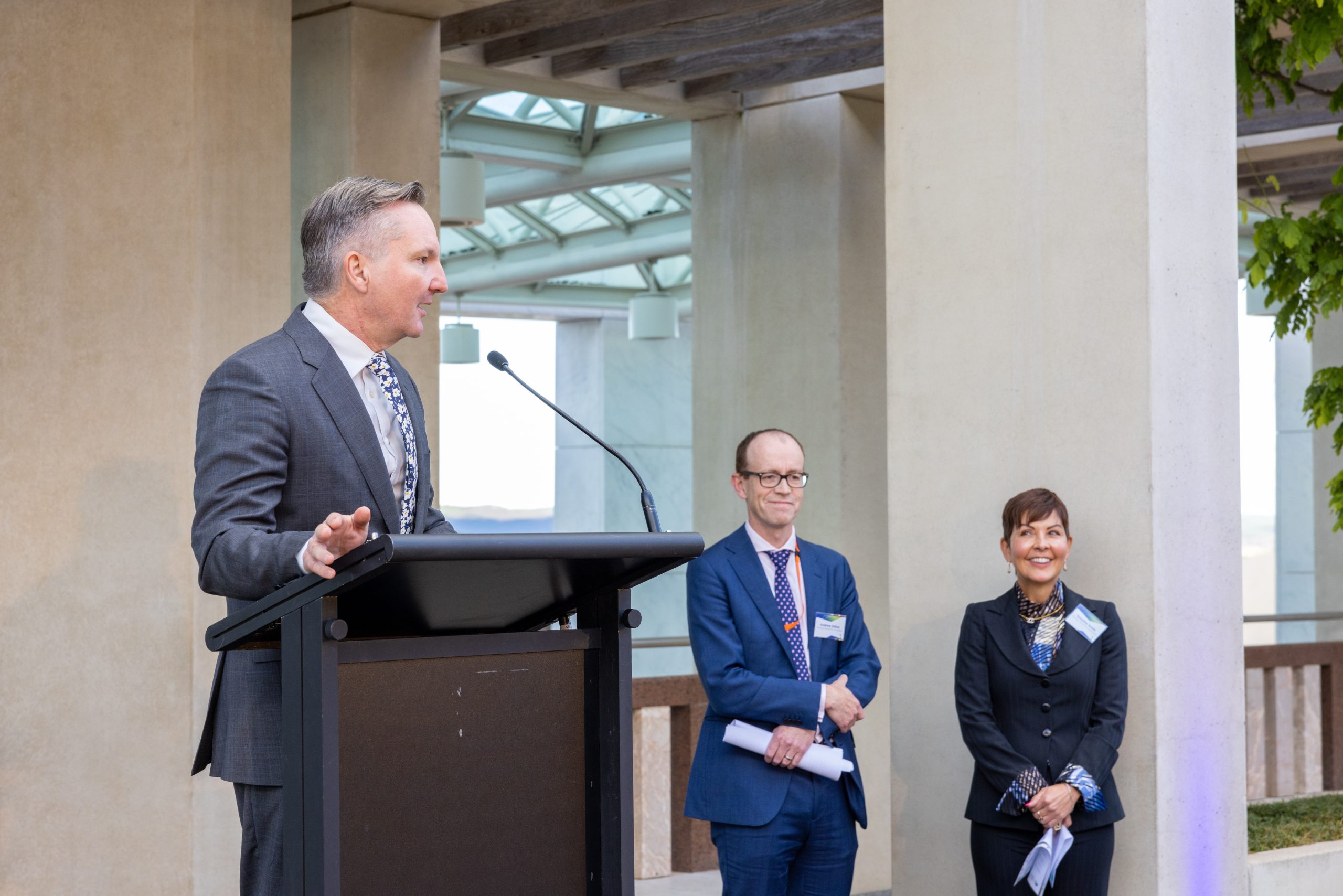 Minister Bowen also thanked networks for the work they were doing in helping Australia to reach its net zero emission targets, including work on community batteries and intergating new technologies such as virtual power plants and electric vehicles onto the grid.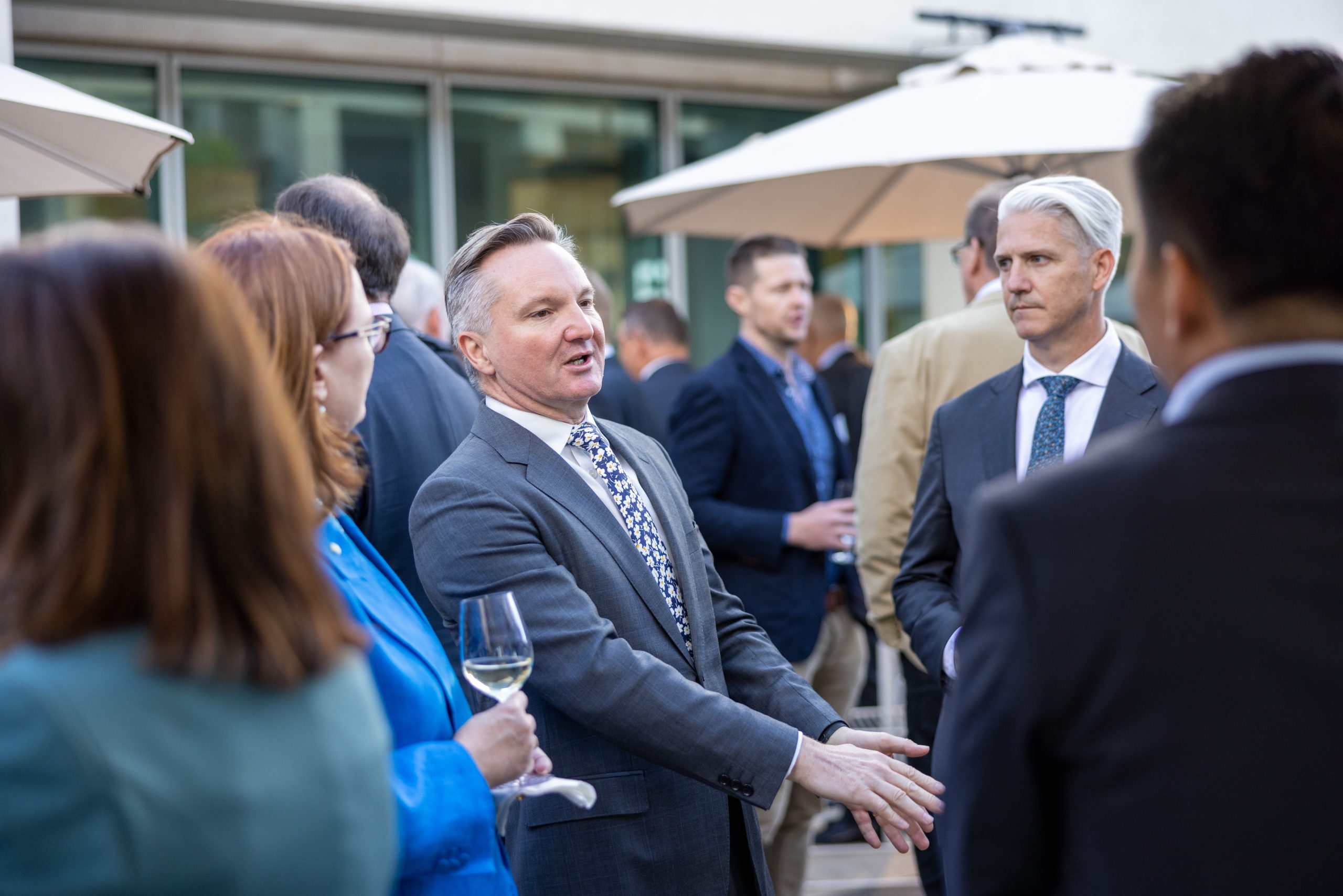 Minister Bowen chatting with guests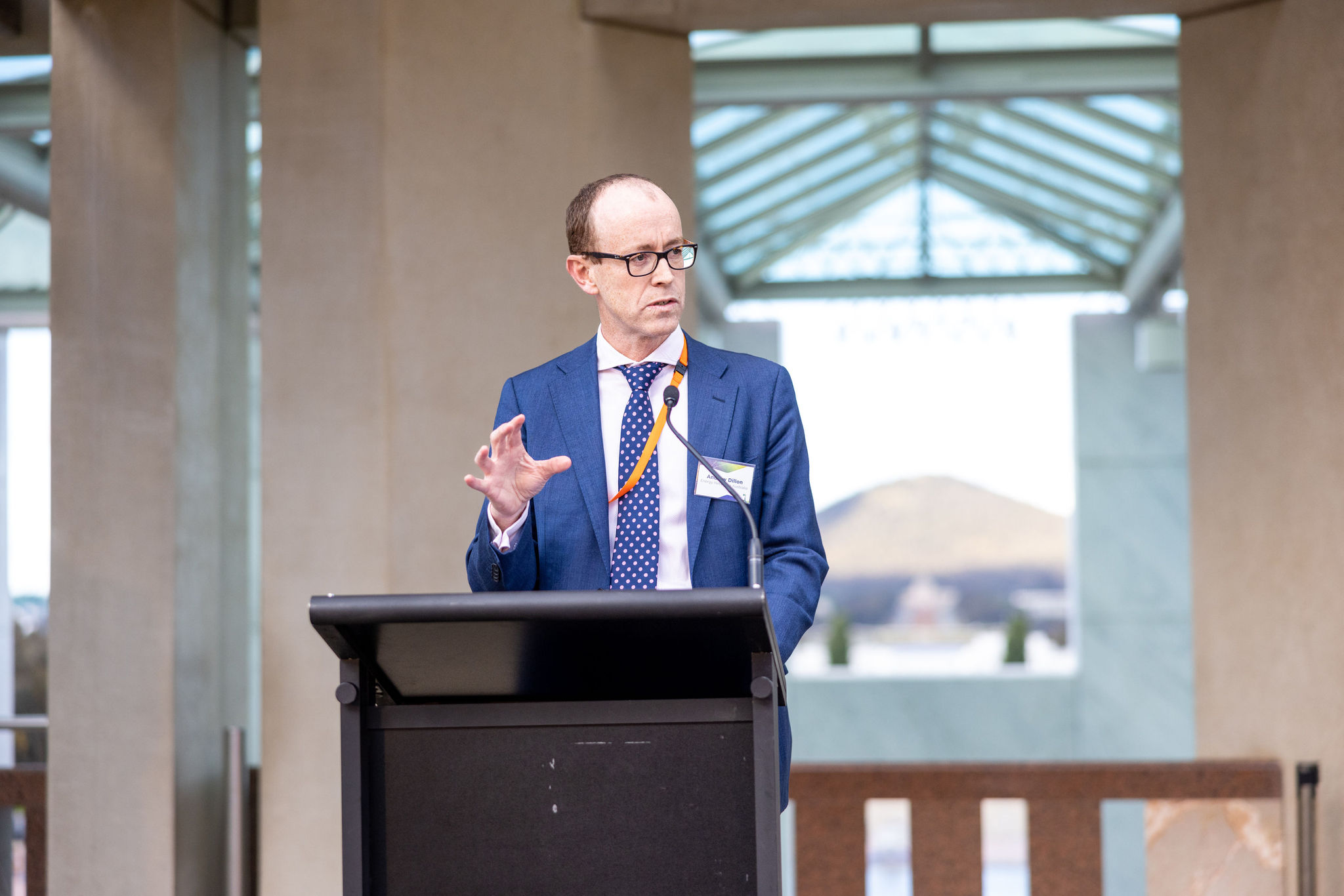 Andrew Dillon, CEO Energy Networks Australia
Outgoing CEO, Andrew Dillon welcomed the crowd and raised the importance of timely and efficient network investment to help deliver the transition to net zero. Andrew reiterated ENA's support for Rewiring the Nation and how ENA will continue to work with government and regulatory agencies to ensure the final product of Rewiring the Nation addresses finaneabiltiy challenges, makes transmission cheaper for customers and get transmission infrastructure built.
Read Energy Networks Australia CEO, Andrew Dillon's full speech 
Andrew took the opportunity during his speech to highlight some of the changes the sector has seen over the five years he had been with ENA.
Andrew spoke of Alan Finkel's review and one of the key recommendations was an integrated grid plan. This is now known as the integrated system plan led by the Australian Energy Market Operator (AEMO).
Andrew also highlighted the rise in renewable energy in the NEM from around 16 per cent out put to nearly 27 per cent and that household solar had grown from five gigawatts to more than 14 gigawatts in five short years.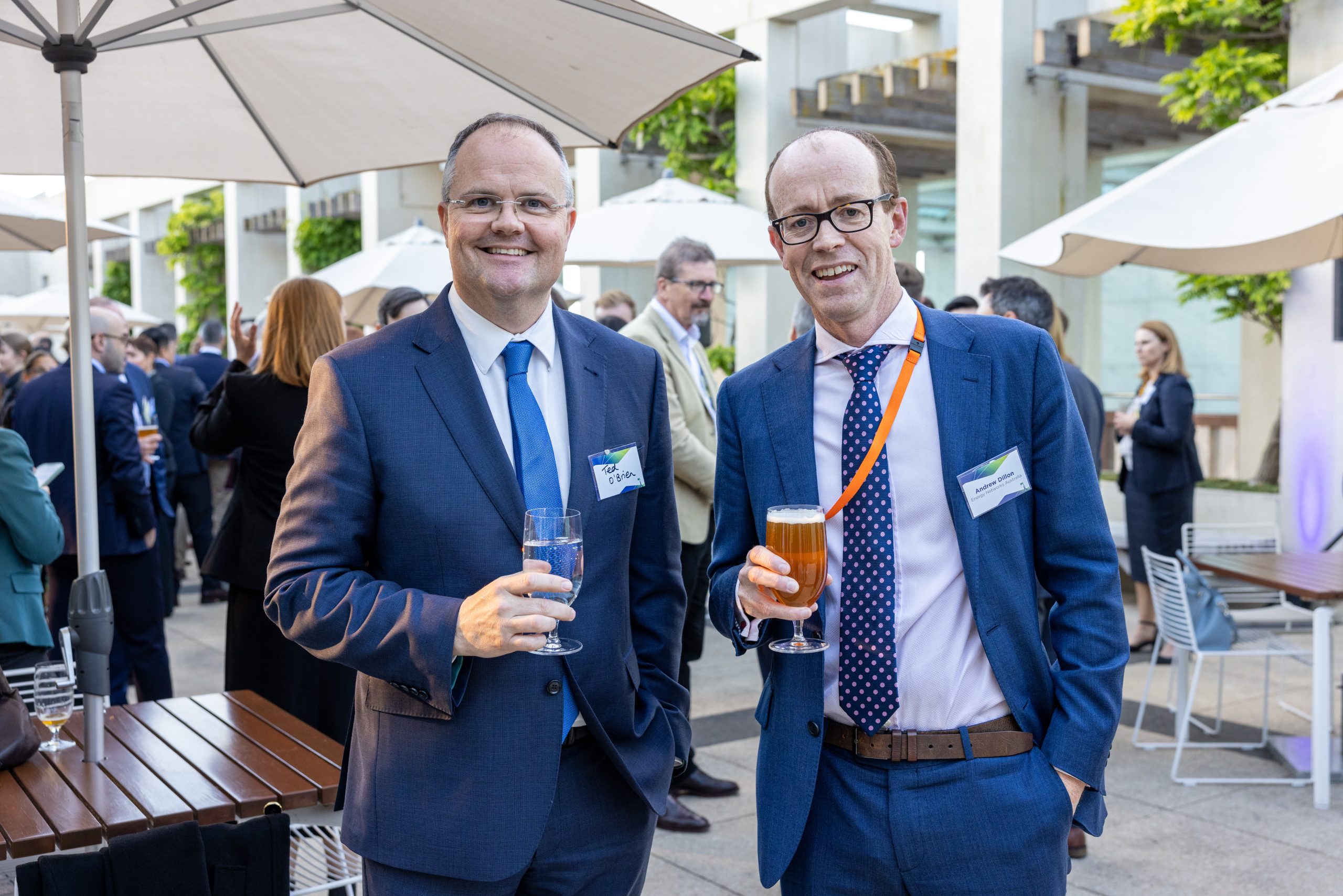 Shadow Minister for Energy, Ted O'Brien and Andrew Dillon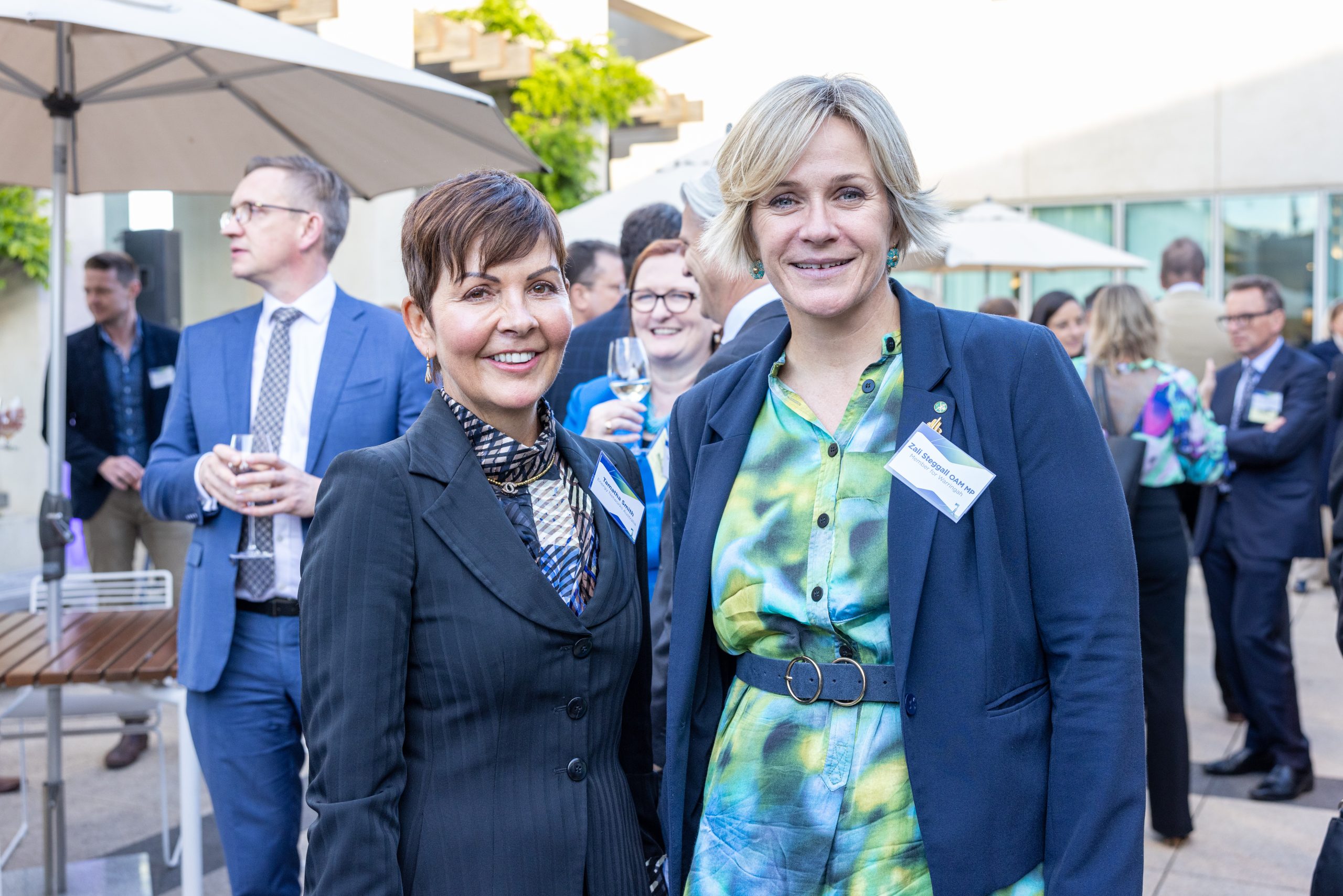 GM Corporate Affairs and WA, Tamatha Smith and Independent MP Zali Steggall
The event provided an opportunity for stakeholders to discuss the issues that are front and center of the minds of people in industry with policy makers and politicians in a relaxed environment.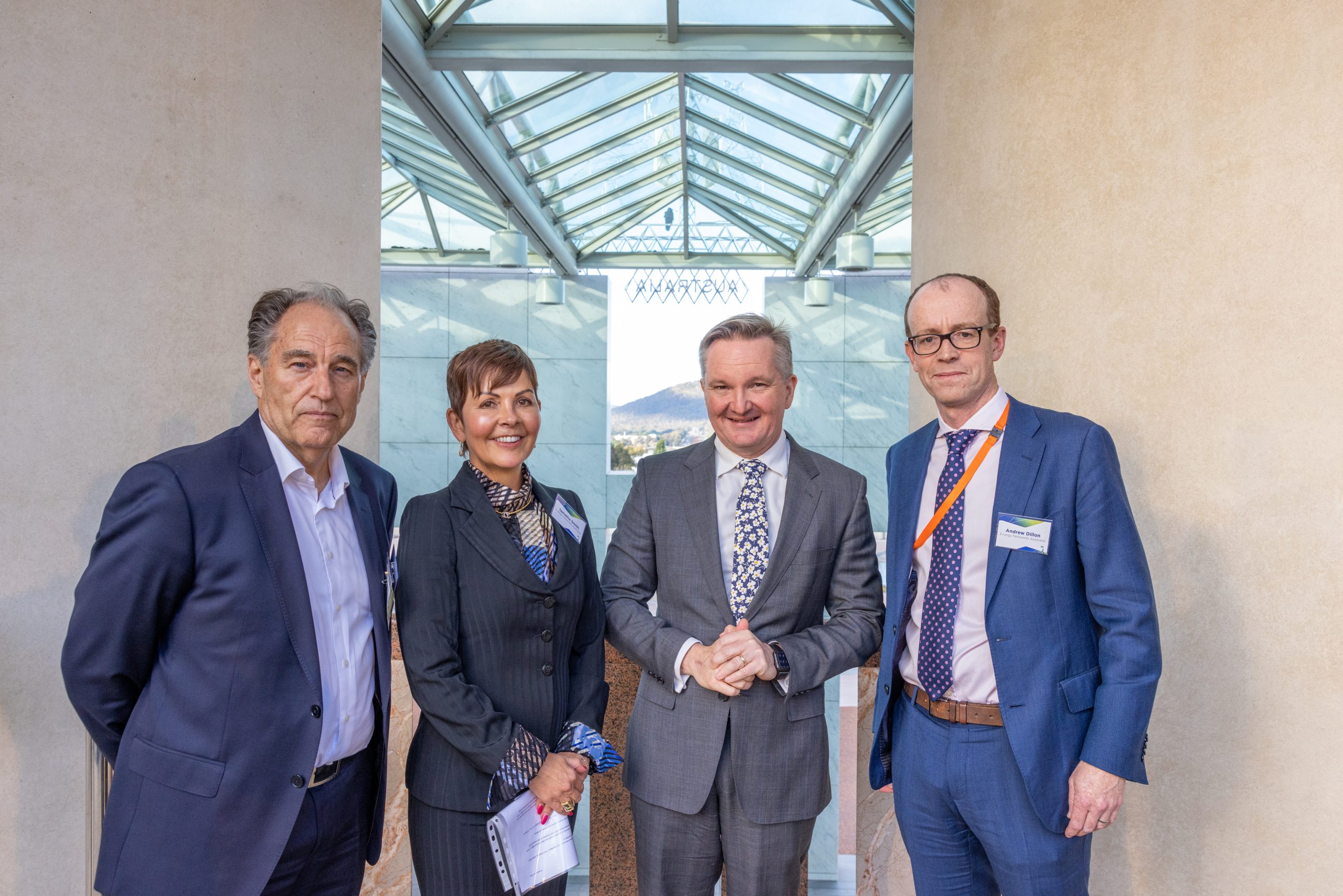 ENA Board Chair, Frank Tudor, Tamatha Smith, Minister Chris Bowen and Andrew Dillon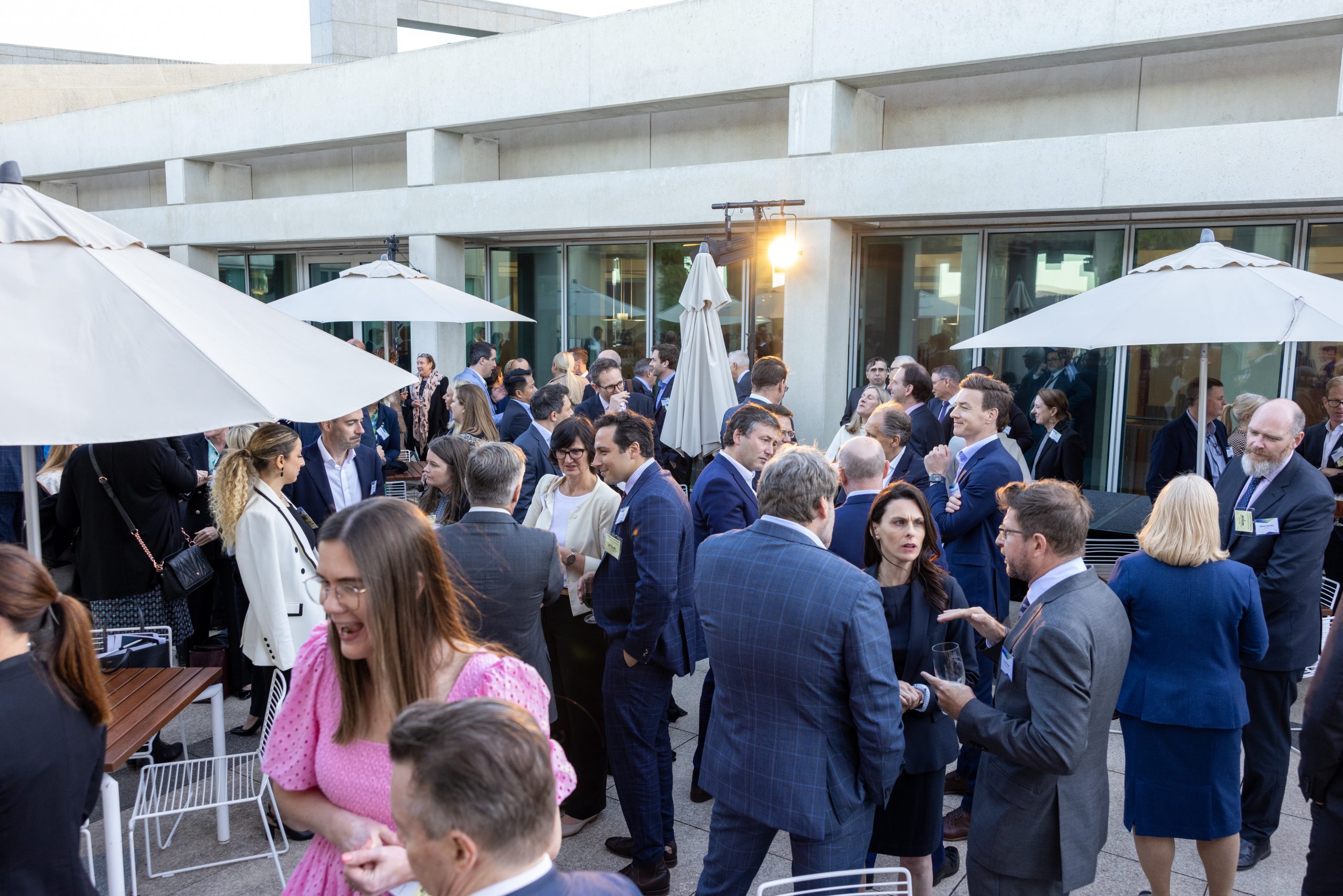 It was so wonderful to be able to catch up after such a long time!
Canberra turned on the weather for us and Queens Terrace provided a beautiful location for the event. We thank everyone who attended and we look forward to running more networking events in the future.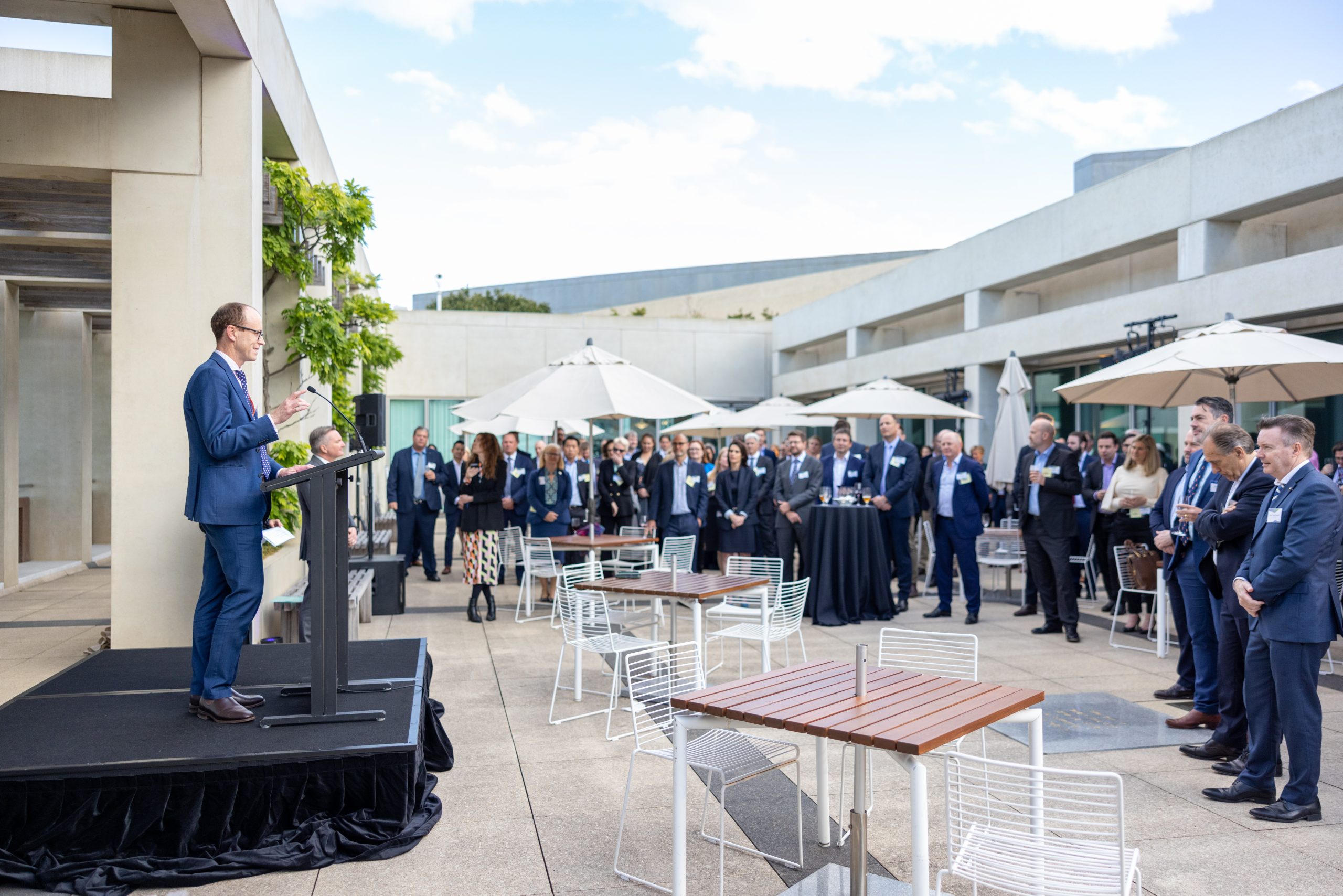 Andrew Dillon addresses the crowd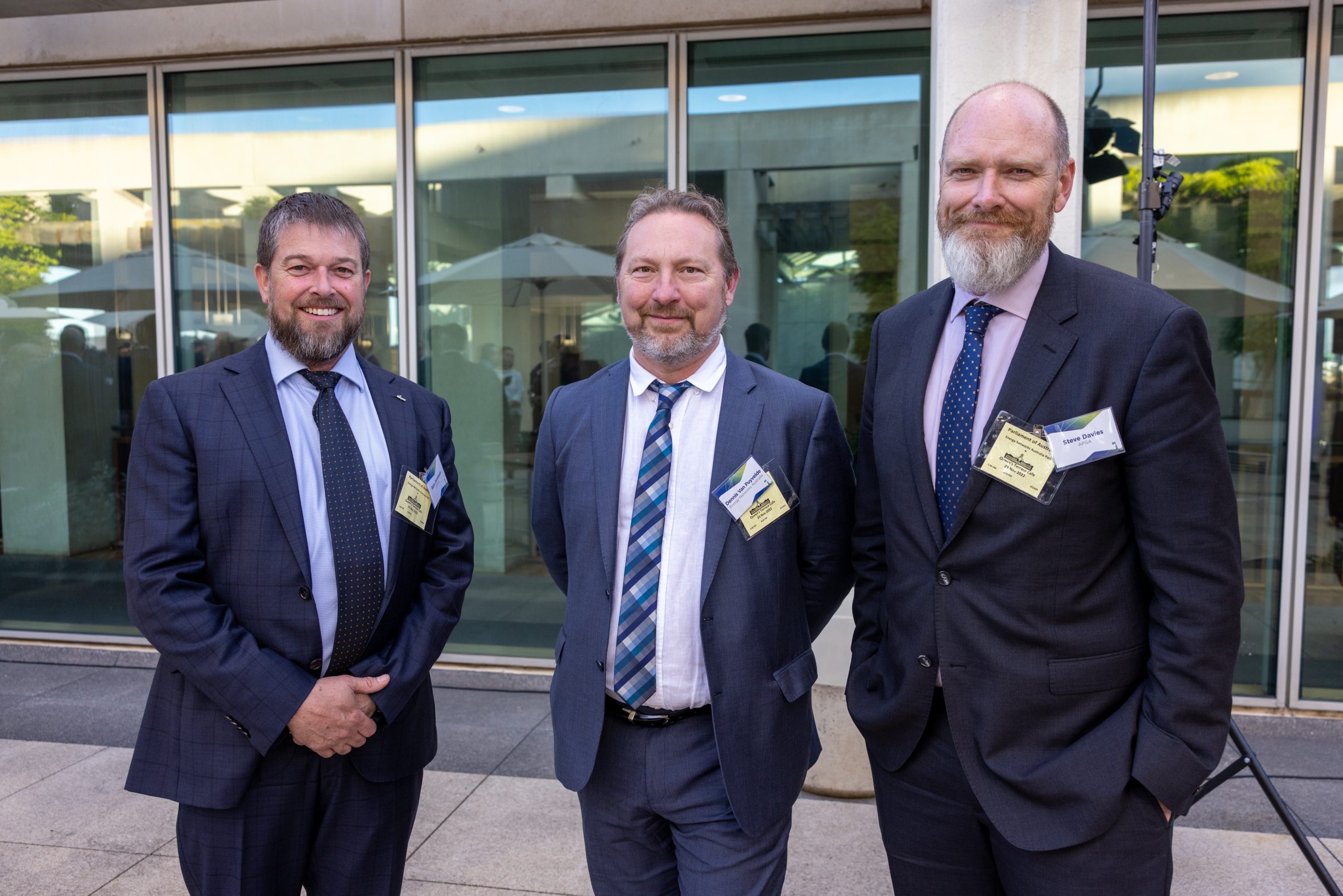 Australian Gas Industry Trust Director Ross Jamieson, Head of Renewable Gas Energy Networks Australia Dennis Van Puyvelde and Australian Pipelines and Gas Association CEO Steve Davis.
Photos: Ben Appleton | Photox – Canberra Photography Services