EN2022 Conference + Exhibition
Energy Networks Australia brings you the only conference and exhibition on the energy network event calendar run by the industry, for the industry. EN2022 will feature the energy sector's best and brightest, sharing expertise on how we navigate the energy transformation.
Set over three days, the event will host informative and lively plenary and concurrent sessions along with keynote addresses from local and international speakers from all parts of the energy sphere.
Energy Networks Conference key speakers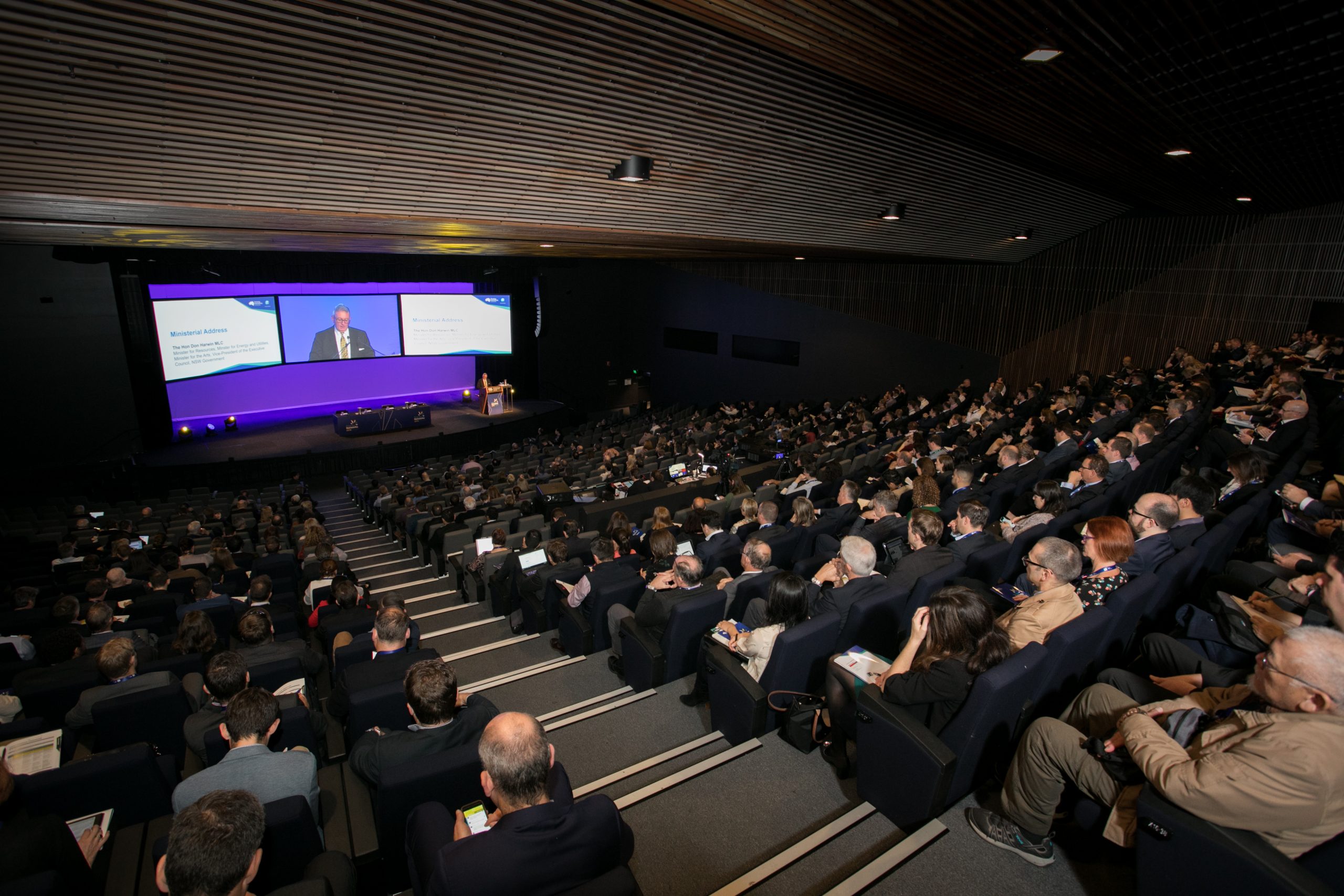 Energy Networks Australia has announced three highly-regarded keynotes who will present at the event.
Dr Alan Finkel AC, Chair, Low Emission Technology Investment Advisory Council
Dr Alan Finkel AC will address the conference in his capacity as Chair of the Low Emission Technology Investment Advisory Council and will give his views on 'accelerating the move to a hydrogen economy'.
A neuroscientist, engineer and entrepreneur, Dr Finkel almost needs no introduction as one of Australia's foremost thinkers and scientists.
He was Australia's chief scientist from 2016 to 2020, during which time he led the National Electricity Market Review, the development of the National Hydrogen Strategy, and the panel that advised the Australian Government on the 2020 Low Emissions Technology Roadmap.
He is Chair of Stile Education, Chair of the Australian Government's Technology Investment Advisory Council, and Special Advisor to the Australian Government on Low Emissions Technologies.
Distinguished Professor Genevieve Bell AO, Director, School of Cybernetics, ANU.
Genevieve Bell is a renowned anthropologist, technologist and futurist and will give the conference a wonderfully engaging address on 'What history can teach us about the future of energy.'
Professor Bell completed her PhD in cultural anthropology at Stanford University in 1998 and is best known for her work at the intersection of cultural practice and technology development.
As we create the 21st century energy system, Professor Bell's insights on human behaviour and engineering design – and how one affects the other – will provide a thought provoking and human centered presentation on a topic that is often viewed in technical terms.
She is the Director of the School of Cybernetics and 3A Institute (3Ai) at the Australian National University (ANU) and a Vice President and a Senior Fellow at Intel Corporation.
Dermot Nolan, former CEO OFGEM UK
Dermot Nolan helps businesses navigate strategic regulatory and competition challenges, particularly in regulated industries. He will give his address on 'regulating networks for a low emissions future'.
Dermot was CEO of Ofgem from 2014-2020, and chair of the UKRN, the UK's umbrella organisation encompassing all of Britain's economic regulators.
Prior to this, Dermot was Executive Chair of the Irish energy and water regulator. He has also worked in competition policy and telecom regulation. He joined UK consultancy Fingleton as a Director in 2020.
Dermot's expertise gives him deep understanding into the complex regulatory and policy issues that business leaders face, as well as direct experience in how to resolve them.
He will provide thought-provoking insights into how regulation can help – and hinder – the global energy transformation.
Exhibition hall and business lounge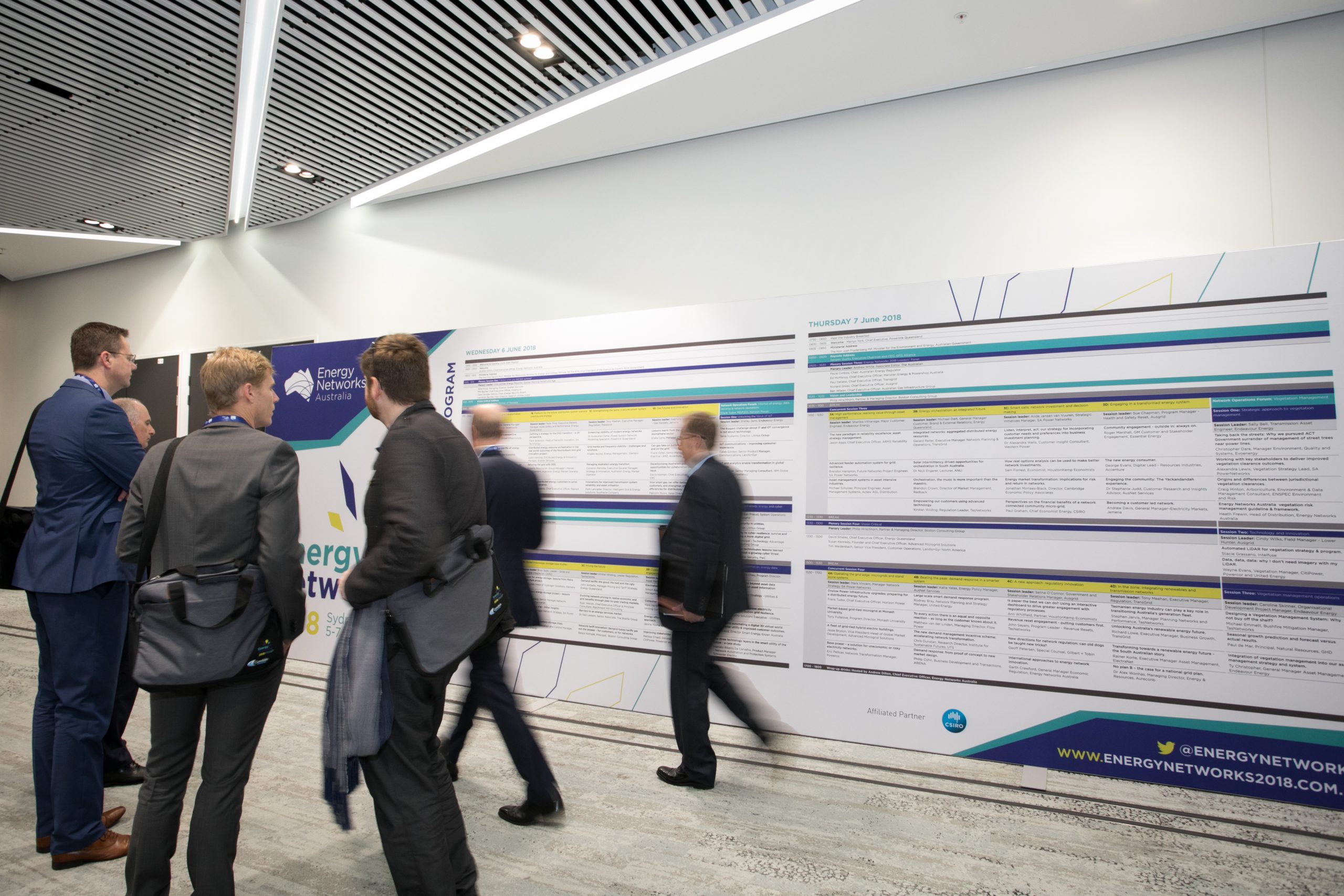 The exhibition hall will feature up to 100 exhibitors from industry and innovation companies including Hitachi Energy, BCG, Schneider Electric and CGI. The Exhibition Hall will also include a helicopter from Aeropower.
During the conference, the exhibition will be visited by state and federal politicians, energy experts and key industry stakeholders, giving delegates an opportunity to network and form connections from around Australia.
CGI Central Business Lounge
Delegates will have exclusive access to the central business lounge sponsored by CGI. Visitors will be able to network with old and new business contacts in comfort while enjoying a cup of coffee or take a moment to catch up on emails, without having to leave the conference centre.
Hydrogen Zone
Energy Network's Australia Hydrogen Zone is not to be missed. The specially designated area in the exhibition hall will showcase the leading innovations industry and businesses are making towards a hydrogen zero-carbon future. The zone will feature hydrogen vehicle demonstrator models from Toyota and Hyundai and other cutting-edge innovations that will revolutionise the hydrogen market.
Poster session
There is a poster area sponsored by Accenture which will feature posters of research and projects conducted by energy professionals from around Australia in an accessible and visual way. This area will be adjacent to the Hydrogen Zone and will be a focal point. Poster presentations will be scheduled during breaks throughout the conference and advertised in the program and conference app.
Research poster exhibition
Energy Networks Australia has run a post-graduate student poster competition. The six finalists will showcase their research posters alongside their executive colleagues.
Social functions and networking events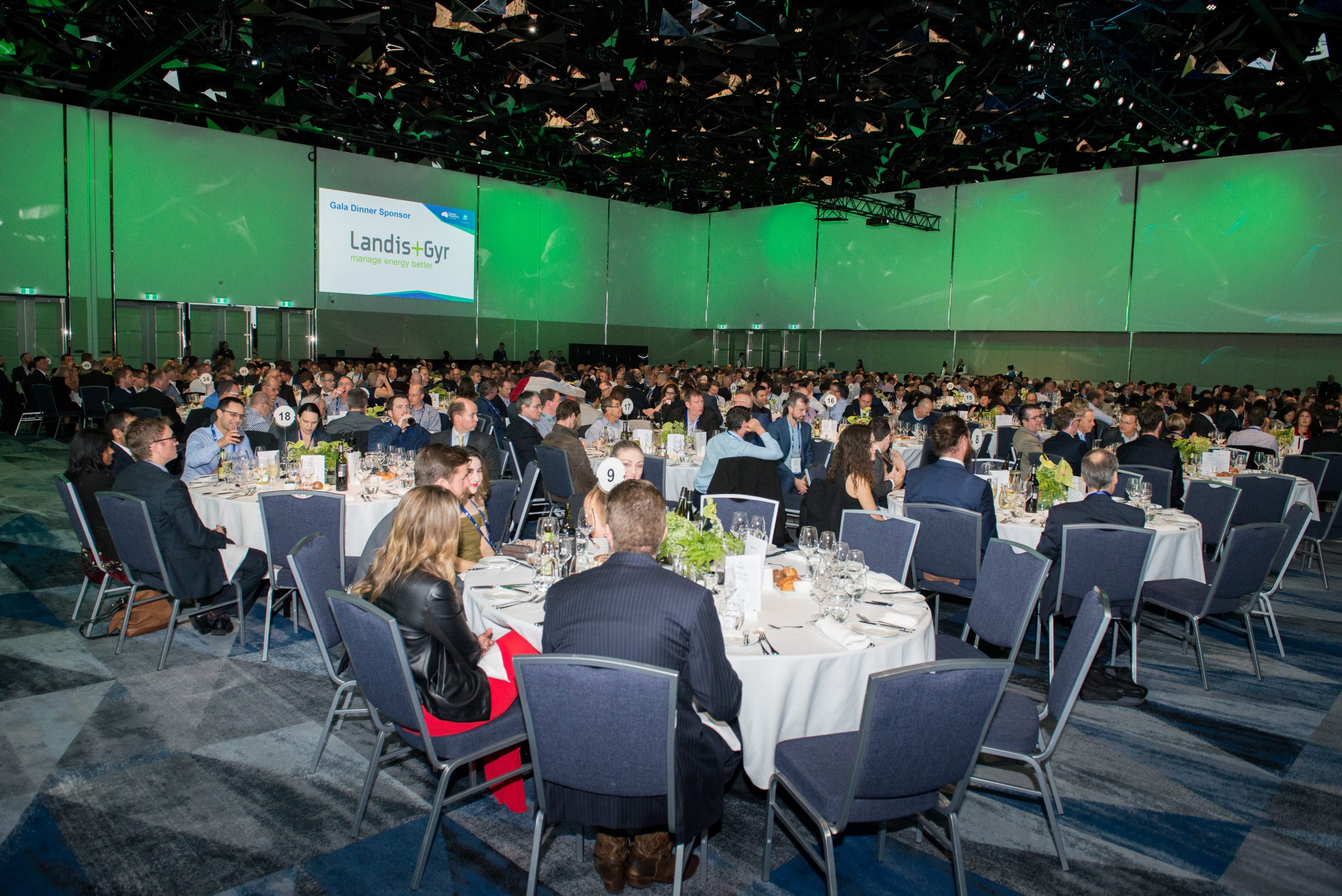 Energy Networks Australia will host two functions in the exhibition hall during the conference complete with live music. The welcome reception will give delegates an opportunity to relax and enjoy some refreshments while catching up with friends and colleagues before the conference begins the next morning. The welcome reception is the official start of the conference and will include speeches from industry leaders and fashion parades of workwear apparel from our exhibitors.
Happy hour drinks on Wednesday are not to be missed. The reception will be abuzz with the learnings from the day's conference. During the reception the winner of the student research poster competition will be announced, and delegates are encouraged to mingle with the poster presenters to learn more about their research.
The conference gala dinner will follow the happy hour. This is a highlight of the event and an opportunity for delegates to unwind while enjoying a good meal, company of colleagues and some live entertainment.
A covid safe event
EN2022 will be a covid safe event and The Brisbane Convention and Exhibition Centre (BCEC) is following the restrictions mandated by the Queensland government.
"Only fully vaccinated persons, 16 and over or those with an approved medical contraindication (exemption), will be permitted entry to BCEC from December 17, in accordance with Queensland Health and Social Measures linked to vaccination status Direction issued on December 7.
It is a mandatory requirement that proof of vaccination or medical contraindication is provided prior to entering the venue (printed or electronic).
For seamless entry to the venue your vaccination certificate can be linked to the Check In Qld app and you will be able to scan using the Queensland Government QR code prior to entering the venue.
Anyone unable to provide proof of vaccination or Medical Exemption will not be permitted to enter the Brisbane Convention & Exhibition Centre."
BCEC has implemented the following protocols,
Common touch points are regularly sanitised by BCEC staff according to the frequency of when the areas are used.
Alcohol-based hand sanitiser from sensor operated dispensers and appropriate waste receptacles are placed at entrances and foyers.
Prominent signage promoting good hand hygiene is displayed throughout the venue at entry points, public areas, hired event spaces and restrooms.
A food safety strategy has been established incorporating risk assessments of high frequency touch points within food and beverage areas that require frequent sanitisation.
All food service areas are monitored for hygiene and cleaning by a BCEC staff member trained in food safety.
Single use cups, cutlery and plates are offered as an option as well as china, glassware etc.
Shared audio visual items such as microphones and lecterns are sanitised once per event / per day with certified cleaning products offering 24 hour surface protection.
The organising committee has the following actions to maximise the safety of all participants.
To find out more about the event, view the program or register, visit EN2022.com.au