Industry Awards light up the sector
Good food, a four-piece band, the anticipation of winning an award and a comedian who could go rouge at any moment… the perfect makings for an excellent awards evening. We take a look at the highlights from the energy sectors night of nights!
Bright sparks of the energy sector.
Energy Networks Australia's night of nights is always well attended by luminaries of the energy sector. Held at the Metropolis on Southbank, the venue overlooked Melbourne's iconic Flinders Street Station and Hamer Hall.
With the help of our sponsor Jemena, this year guests were entertained by the comedic stylings of Australian entertainer and comedian, Dave Hughes.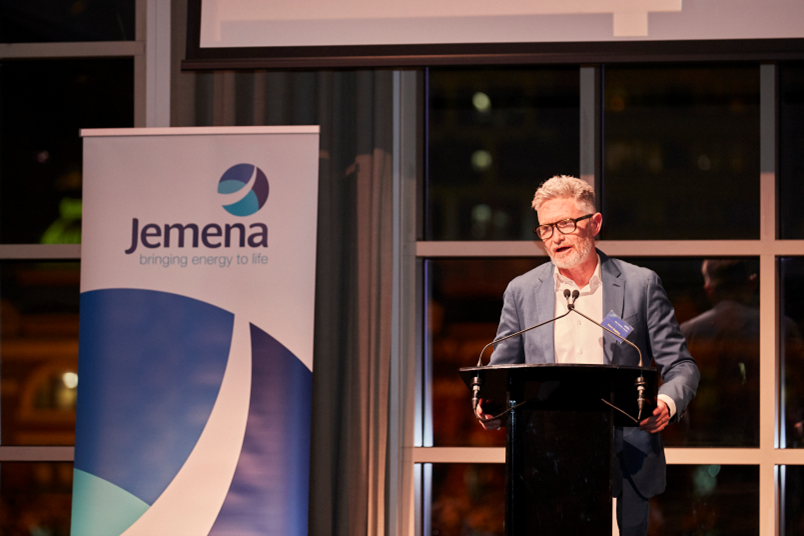 The Orlando Combo Jazz Band provided wonderful background music through the night.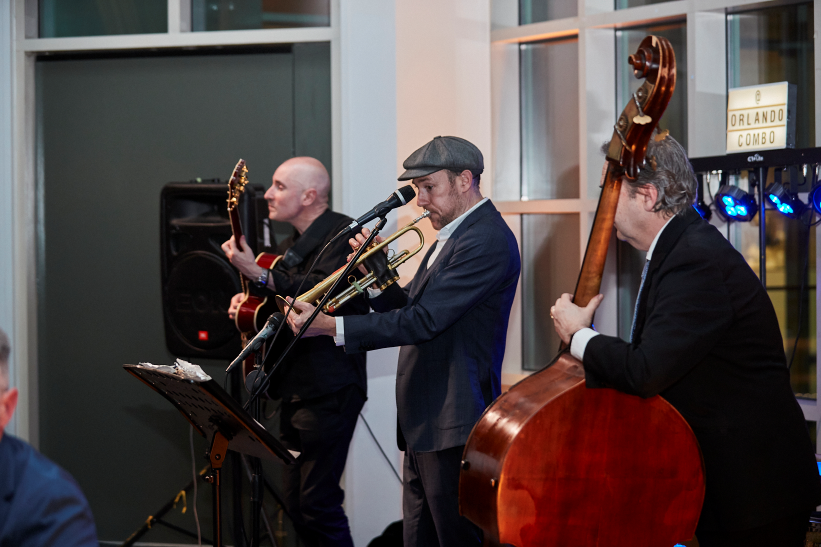 Innovation Award
The Industry Innovation Award recognises leadership in the design, development and application of a ground-breaking Australian energy network initiative.
This year Ausgrid's Project Edith – dynamic network pricing for market active consumer energy resources took out the top gong.
Project Edith was a collaboration with Reposit Power, an aggregator that orchestrates customer resources into Virtual Power Plants that can participate in the NEM. The objective is to showcase how, through dynamic network prices, distribution networks can unlock more value for and from customer energy resources.
Project Edith is named after Edith Clarke, a pioneer of electrical power system analysis, considered the 'Mother of Invention' at GE alongside Thomas Edison and Nikola Tesla.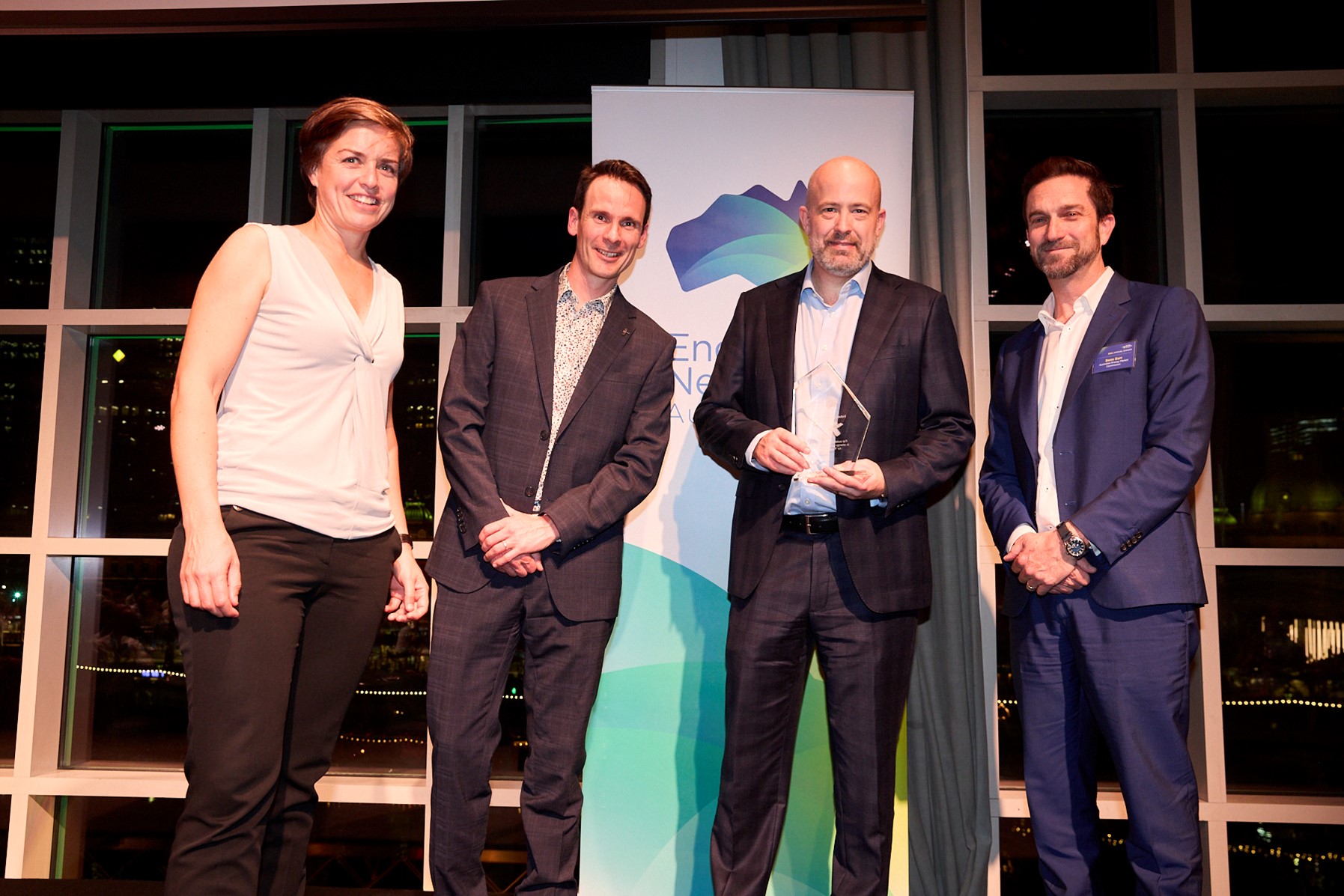 ENA CEO Dom van den Berg, The team from Ausgrid and AEMC, Benn Barr
The Consumer Engagement Award
Endeavour Energy took home the 2023 Consumer Engagement Award for their project Power Together – Collaborating on Our Energy Future.
Run jointly by ENA and Energy Consumers Australia, the award recognises an Australian energy network that demonstrates best-practice consumer engagement.
Endeavour Energy's program was centered around fulfilling a goal to deliver a Revenue Proposal for 2024-2029 that balanced the current and future needs of its customers and was supported by key stakeholders.
Endeavour delivered an engagement program that was designed to embed an enterprise-wide, customer-centric culture, led from the top.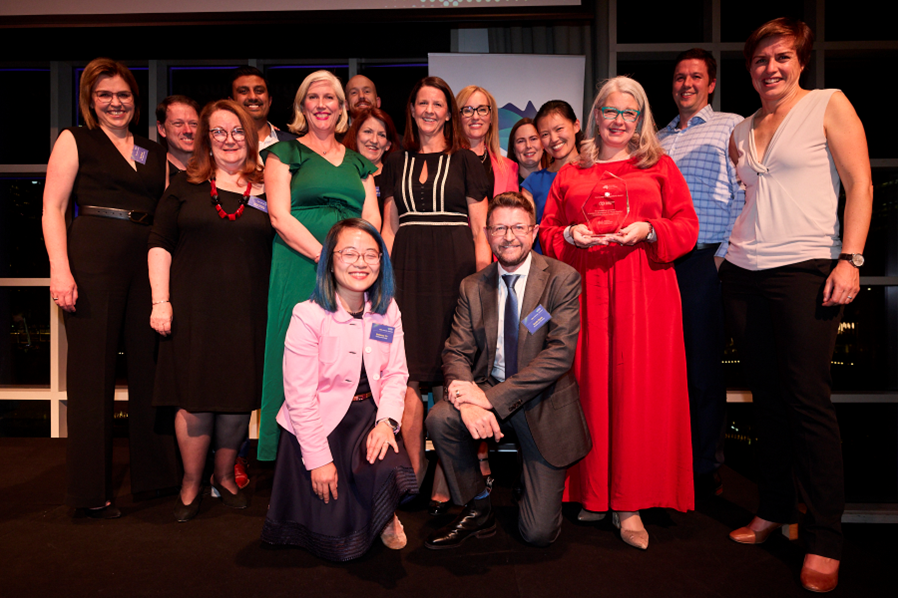 ENA CEO, Dom van den Berg and the team from Endeavour Energy
Industry Contribution Awards
For the first time, Energy Networks Australia awarded two industry contribution awards. The award highlights an outstanding contribution by an individual to the energy sector.
The first award went to Doug Schmidt from SA Power Networks. Doug had a distinguished career spanning over 30 years.
Of Doug's many achievements, his leadership was put to the test in 2016 when he took charge of restoring power to customers in South Australia following a statewide blackout after severe weather took out transmission and distribution assets.
In April 2018 Doug took on the role of General Manager Regulation, overseeing the 2020-25 Regulatory Reset process, which included approval by the Regulator to allow funding to commence setting SA Power Networks up as a leader in the global energy transition.
In January 2020 he returned to the role of Executive General Manager Network Management, overseeing the rapid transformation of the distribution network to the world-leading position it holds for reliability and high renewable energy penetration.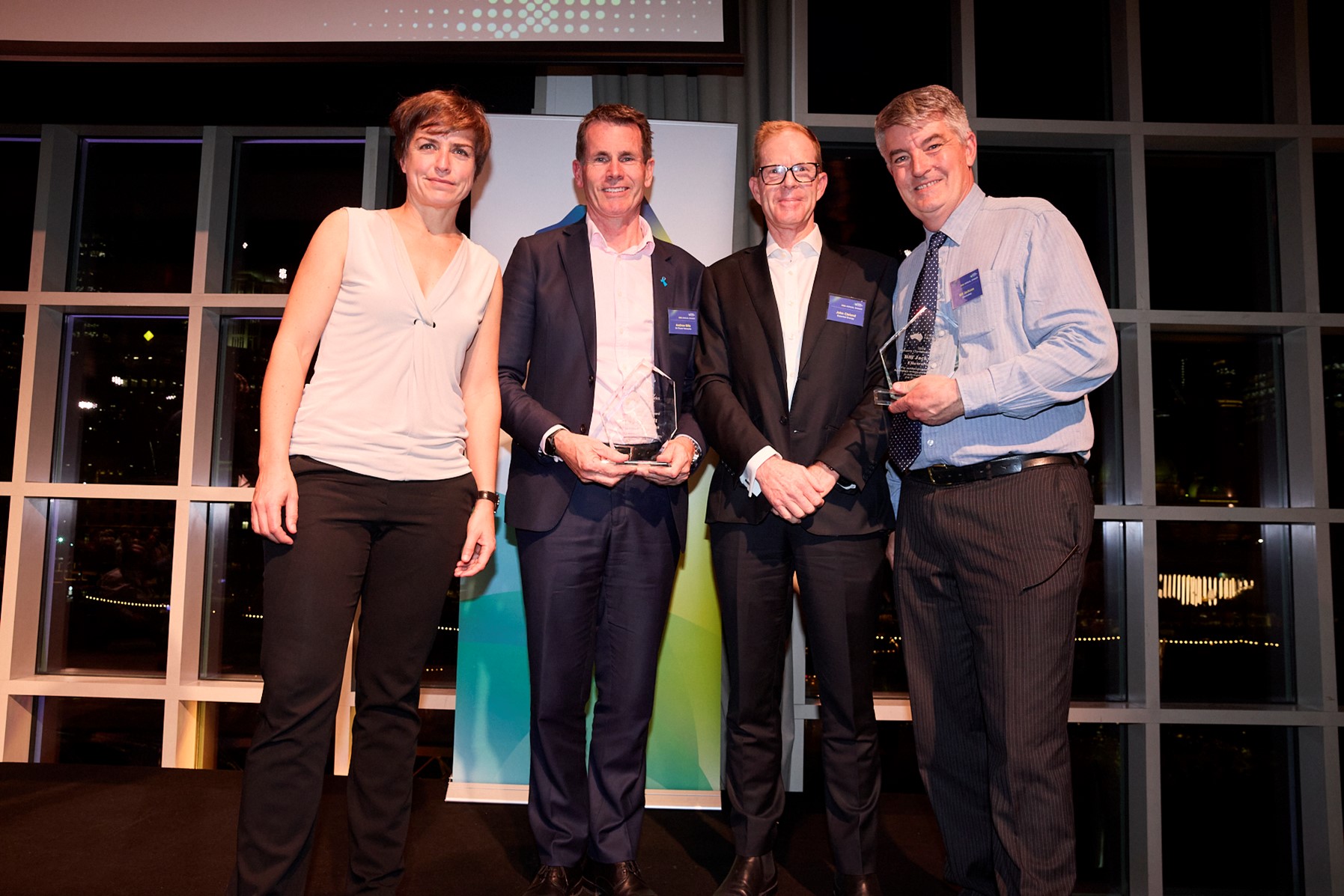 ENA CEO, Dom van den Berg, SA Power Networks CEO Andrew Bills who accepted Doug's award on his behalf, ENA Chair John Cleland and Bill Jackson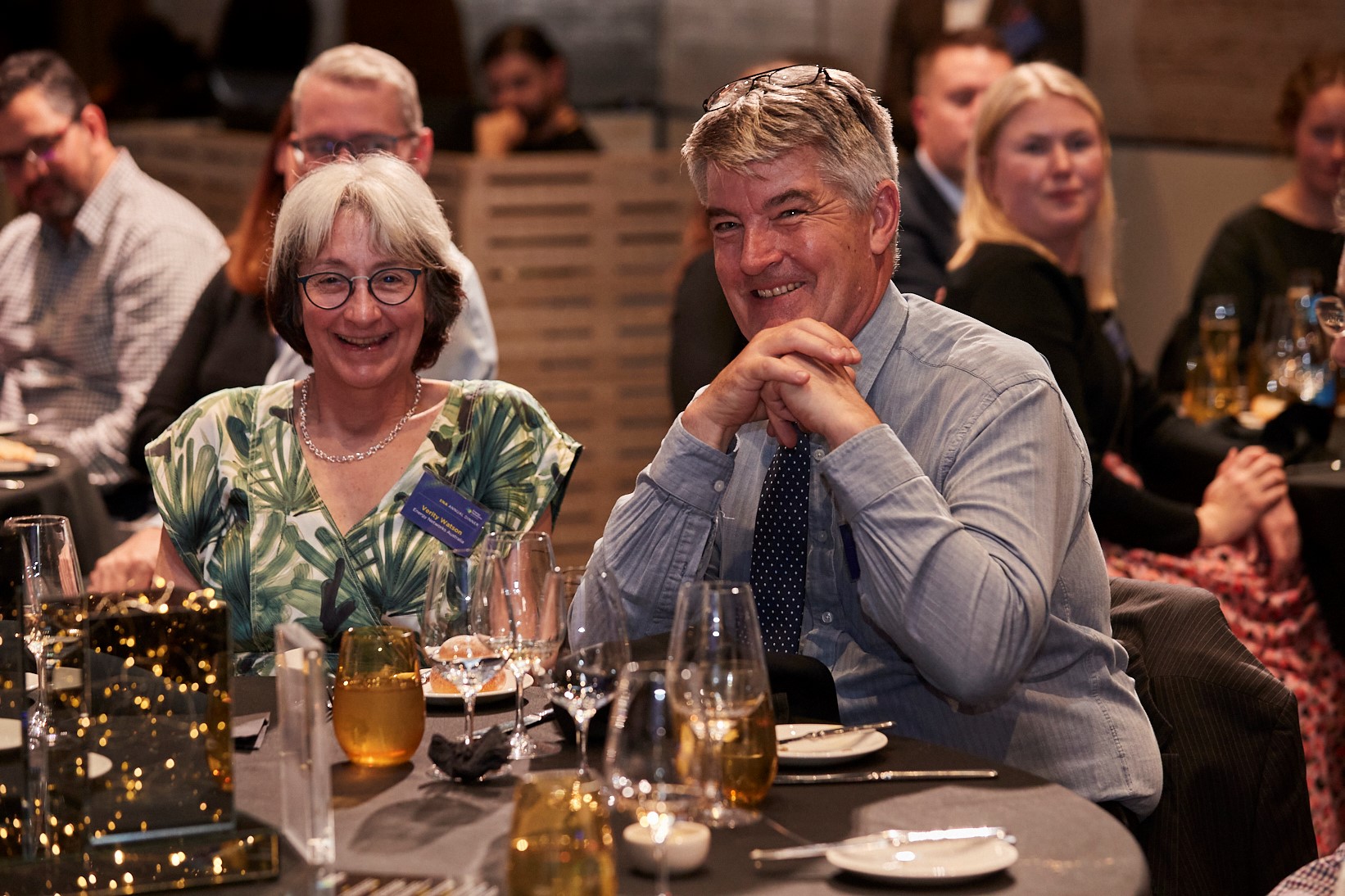 Bill Jackson from Electranet took out the second Industry contribution award on the night.
Bill is well known in the industry for his contribution to transmission regulation, particularly industry leadership in relation to the Connection to Dedicated Connection Assets Rule Change. Bill is a member of the Transmission Policy working group and the Regulatory group.
He has been an active contributor to the Transmission Policy working group on a range of regulatory policy developments over many years. He has provided leadership in the Dedicated Connection Asset rule change, REZ access arrangements, the efficient management of system strength and the recovery of NTP and other AEMO participant fees.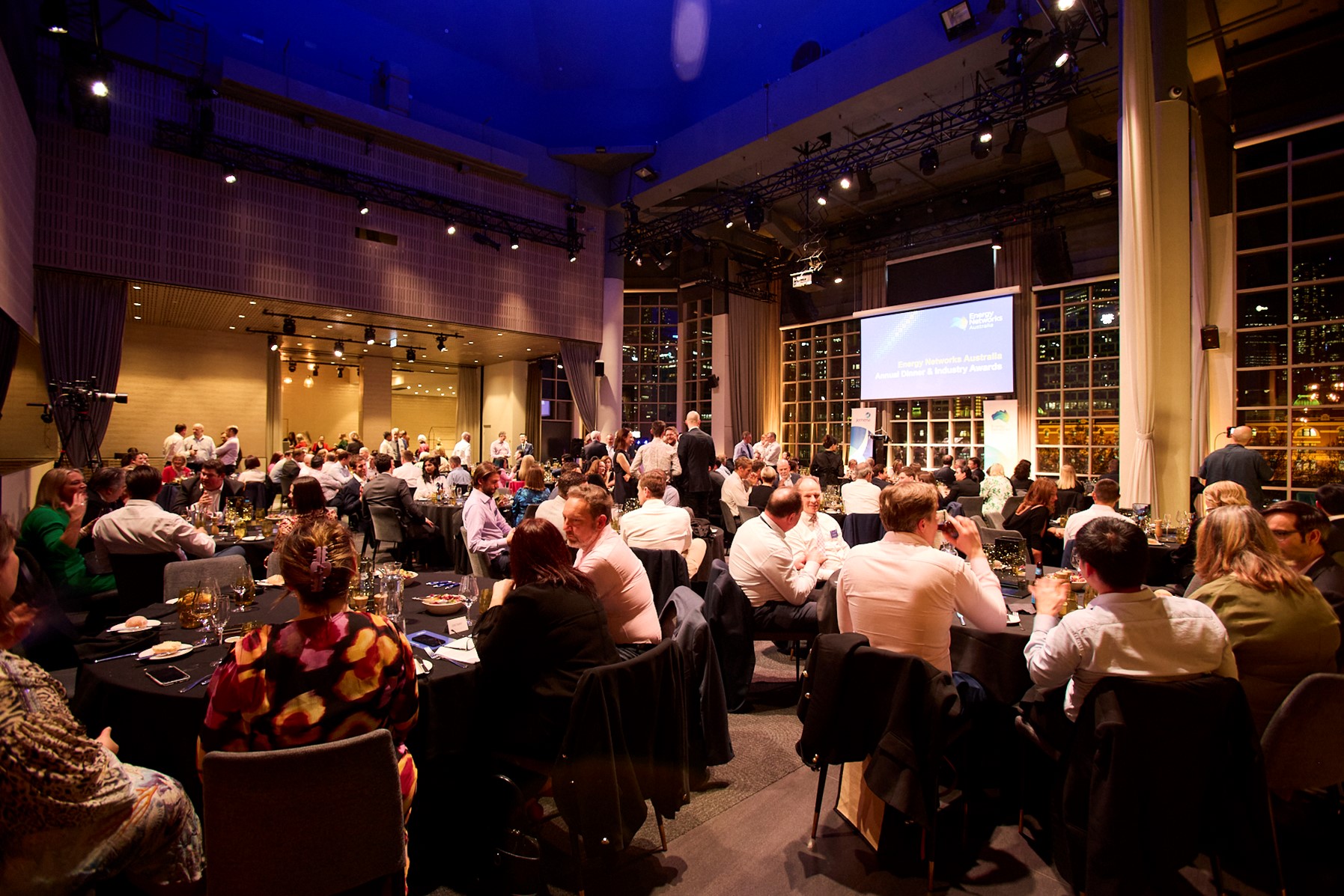 A wonderful time was had by all and Energy Networks Australia thanks everyone who attended the event and we look forward to seeing you all at EN2024 in Adelaide in March.