Rewiring the UK
By Verity Watson – vwatson@energynetworks.com.au 
So, what exactly is ASTI?   
A light Italian wine, a town in Italy, or does it mean 'to happen' or 'to exist'?   
Well, Ofgem – the UK Office of Gas and Electricity Markets – is hoping its ASTI (Accelerated Strategic Transmission Investment policy) is a game changer for that nation's energy transition. It is intended to streamline regulation and funding processes to enable critically needed infrastructure to be built in time to deliver decarbonisation targets and keep the lights on.
It's an approach we would do well to consider in Australia. 
Background
Last year Ofgem consulted its Accelerate Strategic Transmission Investment (ASTI) policy to meet 2030 decarbonisation targets.  
The aim of the policy is to provide a framework to fund and incentivise timely delivery of large strategic onshore electricity transmission projects to connect up to 50GW of offshore generation by 2030.  
Most stakeholders supported the policy and Ofgem has recently informally consulted on the proposed licence amendments for the transmission owners (TOs).
Ofgem will consider the submissions received in March 2023 and then publish the statutory consultation on the licence modifications which is required to give effect to the ASTI decision.   
Scope
The ASTI framework applies to an initial 26 projects and provides pre-construction funding for a further eight to facilitate consideration of whether they are developed under the accelerated regime. 
Importantly the initial 26 projects, worth around £19.8 billion (i), will be exempt from consideration for delivery via a competition model.  The additional eight projects may be considered for exemption from a competitive delivery model once the TOs provide the estimated delivery date for each project.  The framework also introduces a new output delivery incentive that rewards/penalises the TOs for delivery against a target delivery date. 
Ofgem's analysis indicates a £2.1 billion (ii) benefit to consumers assuming that projects are delivered on time.  Ofgem also recognise that expedited planning will be vital to accelerate these projects.  Closer to home, NSW EnCo has also recognised this and has sought to streamline the planning approvals for REZ projects with the NSW government departments.  There would be benefit in considering the same approach for Australia's transmission projects identified in the Australian Energy Market Operator's Integrated System Plan.  
The ASTI framework summary decision is outlined in Table 1.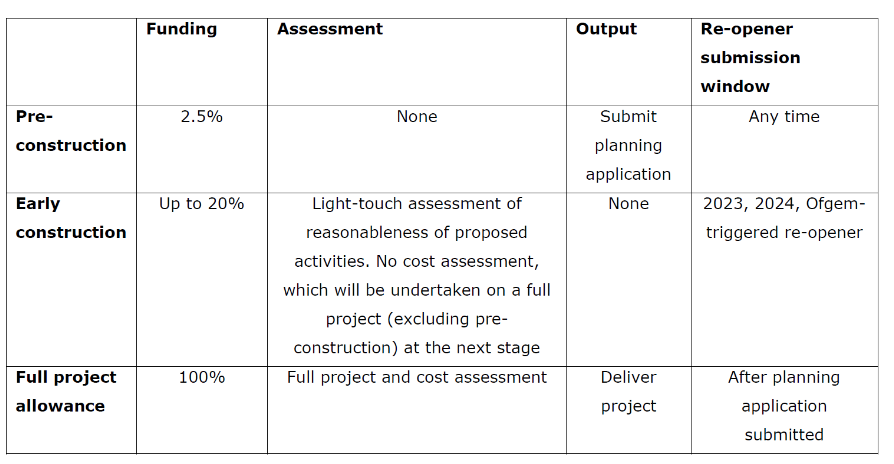 Table 1 – ASTI Funding and Approval process (iii)
The pre-construction and early construction policies are expanded below. 
Pre-construction funding
Ofgem has allowed pre-construction funding of two-and-a-half per cent of the total forecast total operating expenditure (totex) for ASTI projects, with a re-opener mechanism to allow appropriate adjustments where material.  
By allowing this expenditure across the TOs programme of ASTI projects, there is more flexibility in the costs and re-openers may be able to be avoided.  
The TOs are expected to use the funding to develop high quality planning applications that minimise the risks of plans not being approved.  If the funds are not spent it's a use it or loose it basis, and the underspend is returned to consumers. 
Early construction funding
The framework will allow early construction funding up to 20 per cent of forecast totex across the ASTI programme.
This will enable pre-agreed activities to be undertaken ahead of planning permissions with an adjustment mechanism for material changes to project scope/costs to be recognised.  
Eligible activities include strategic land purchases, early enabling works, early procurement commitments and other activities approved in advance by Ofgem.  
These funding mechanisms recognise the importance of planning and early community engagement on projects and the need for early procurement in a globally tight supply chain.   
Rationale for accelerating transmission
Great Britain's net zero targets are ambitious, including connecting up to 50GW of offshore wind capacity by 2030.  The Ukraine war also highlights the need to transition and reduce reliance on fossil fuels, particularly gas.  
Ofgem recognises the scale and pace of the transition needed and has opted to use three TOs to accelerate projects. 
The intent of the new ASTI framework is to streamline the regulatory approval and funding processes by reducing the number of regulatory assessment stages and allowing the TOs earlier access to project funding to accelerate delivery of ASTI projects.  The ASTI projects will be exempt from competition allowing programmatic delivery of projects. 
By including the 26 projects in the ASTI framework, Ofgem is accepting the needs case but the projects can evolve and change as they progress through the planning process and more detailed design. 
Ofgem had good reasons for introducing the ASTI framework: 
The pace and scale of the transition is picking up and one centralised party would struggle with the number of competitive tenders and could delay timelines;

 

The time taken to tender projects means that there is no delivering party assigned who could progress investment in early works and early procurement;

 

There is less risk with late delivery if the projects are delivered by the TO;

 

If only some of the ASTI projects are tendered, this would increase the complexity of outage coordination.

 
In Britain the timeframes from the initial needs case to the assessment of costs can take up to five years.  The proposed ASTI policy framework is expected to reduce this to three years.  The new framework avoids the need to submit the initial and final needs case, provides early certainty of project funding before the detailed design is known and planning consents secured. 
Output Delivery Incentive
The ASTI decision provides for an Output Delivery Incentive (ODI) that rewards or penalises the TO in relation to early or late delivery of an ASTI project. (iv)
The target delivery dates are 31 December in the year after the required in service date agreed.  Time limited exemption can be requested by the TO where delays are caused by factors beyond its control. 
The ASTI framework acknowledges the need for earlier project certainty of funding and engagement with communities and supply chains. Three TOs will be seeking to deliver and commission almost $40b of infrastructure in the space of seven years.  
Despite the TOs ramping up to meet these needs, qualifying electricity transmission infrastructure is intended to be enabled by competitive tendering to third parties as part of an Energy Security Bill.  The Bill is walloping through the House of Commons and will establish a Future System Operator, an independent body with responsibilities in electricity and gas systems, efficient planning, minimising costs to consumers and promoting innovations.  However, the necessary underlying regulatory arrangements will not be in place until the end of 2024.   
Creating more competition in onshore electricity networks is expected to deliver £1 billion of savings by 2050 (v).  The ASTI framework supports the TOs accelerating the regulatory funding and approvals process while still ensuring customers are protected by robust cost assessment and clear deliverables and is stated to deliver more benefits. 
The ASTI approach is one we would do well to consider in Australia. Here we also face the huge challenge of ensuring we can build the critical infrastructure that we need in time to meet ambitious decarbonisation targets and keep the lights on. Regulation is another matter to consider. There are reforms underway, but it remains to be seen if they will be fit for purpose. 
ENDNOTES
(i) Ofgem, Decision on accelerating onshore electricity transmission investment, 15 Dec 2022, p30 
(ii) Ofgem, Decision on accelerating onshore electricity transmission investment, 15 Dec 2022, p40 
(iii) Ofgem, Decision on accelerating onshore electricity transmission investment, 15 Dec 2022, p30 
(iv) Ofgem, Decision on accelerating onshore electricity transmission investment, 15 Dec 2022, p30 
(v) https://www.gov.uk/government/publications/energy-security-bill-factsheets/energy-security-bill-overarching-factsheet