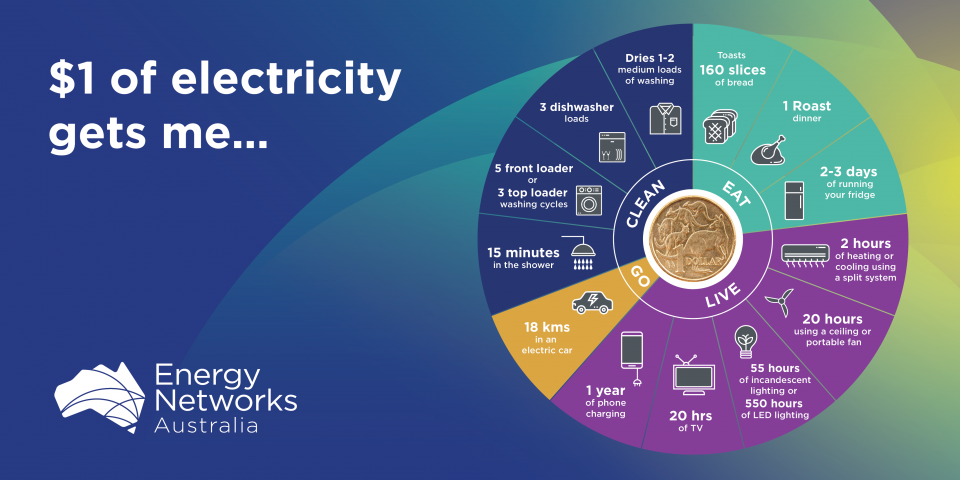 $1 of electricity gets me…
You can charge your phone for one year for just $1 of electricity.
Cook a roast dinner for your family, run your split system air conditioner for two hours or run three dishwasher loads for $1.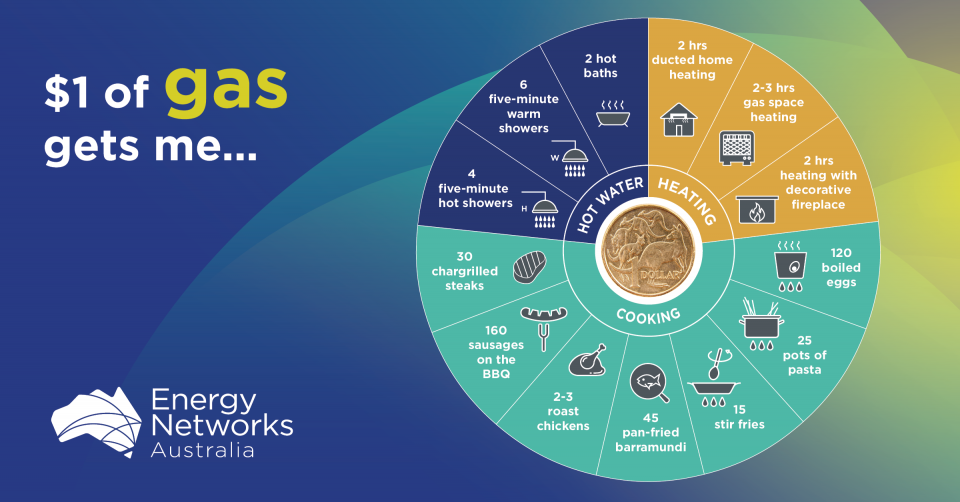 $1 of gas gets me…
Stay warm this summer with gas that can heat the water for two baths for just $1.
For $1 you can get two hours of ducted gas heating or fry 45 barramundi.