$180 million says hydrogen is happening
The latest report from Gas Vision 2050 was released earlier this week by Energy Networks Australia and the Australian Pipelines and Gas Association (APGA) at the 2019 APGA Convention and Exhibition.
The Hydrogen Innovation – Delivering on the Vision report shows the significant progress made since the release of Gas Vision 2050 more than two years ago, with $180 million in committed funding for hydrogen infrastructure projects.
The report demonstrates how hydrogen is part of a sustainable energy solution and replacing natural gas with hydrogen will deliver a safe, reliable and zero-emissions fuel for customers.
Gas Vision 2050
Two years ago, Energy Networks Australia and our industry partners launched Gas Vision 2050 – a vision that describes how transformational technologies can be deployed to achieve reliable, secure energy and cost-effective carbon reductions from gaseous fuel use.
Since then, industry has invested in research and development, policy analysis and pilot projects to demonstrate these new technologies, with a focus on the role of hydrogen.
Gas Vision 2050 aims at demonstrating the viability of these new technologies as a way to start reducing emissions in networks, with the objective of full conversion across the country to zero emissions gas over time.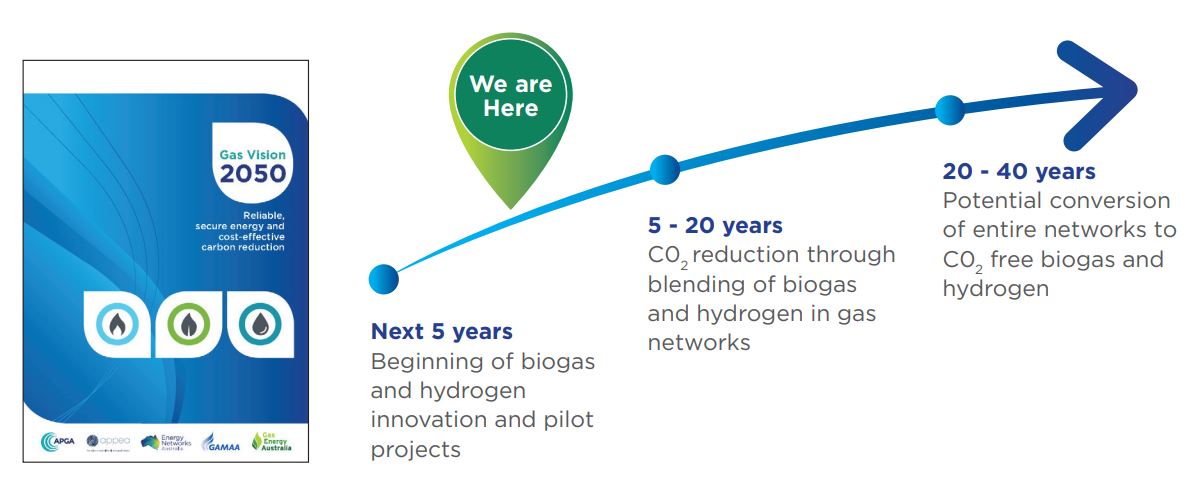 Gas in homes
More than 70 per cent of Australian homes are connected to gas, either through a network connection or from gas in cylinders. Gas network connections are growing by more than 100,000 a year. The infrastructure that provides gas to homes for cooking, heating and hot water will continue to provide gas for many decades to come. A unique feature of this infrastructure is that it can supply high levels of energy when needed to ensure customers can access gas for heating and hot water during the colder winter months.
In the future, the energy supplied by gas will need to be decarbonised. There is global momentum to reduce emissions from electricity with renewable generation technologies – along with a growing recognition that the energy supplied by gas networks cannot be practically electrified.
Gas businesses are undertaking innovative projects to ensure they are ready to take advantage of current and future decarbonisation opportunities. This innovation includes research and development, hydrogen production and use technologies, blending of hydrogen into some existing gas networks and studies to demonstrate full conversion to hydrogen.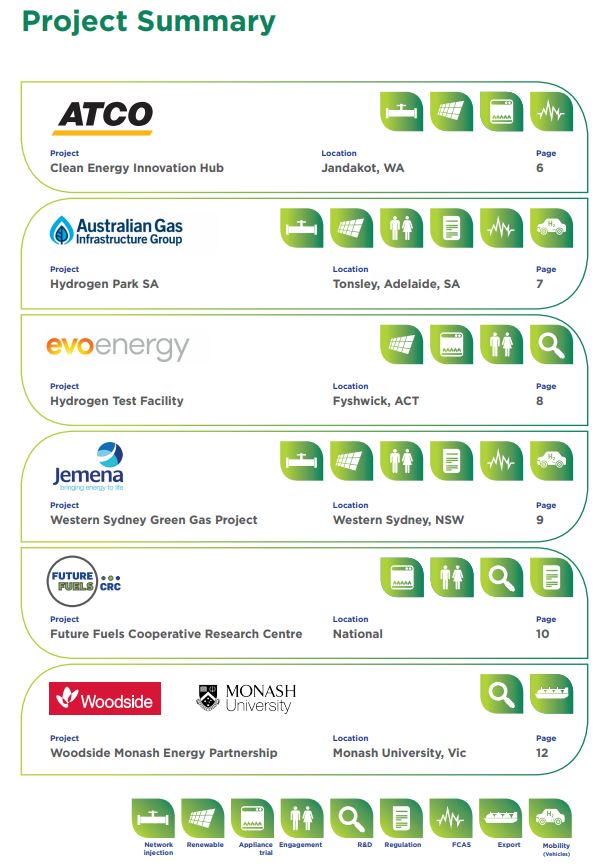 Hydrogen – hype or happening?
Renewable hydrogen is already being produced in Canberra and Perth and by mid-2020, two more projects – in Adelaide and Western Sydney – will come online. Across these projects, more than 2 MW of hydrogen production capacity will be installed. Supporting research and development can produce new technologies to further lower the cost of hydrogen production and accelerate the transition to hydrogen. The technical learning and social engagement from these projects will lead to larger scale projects aimed at injecting renewable gas into networks, delivering cleaner gas to our customers. Through these activities, it is expected that the cost of hydrogen will be competitive with natural gas within the next five to 10 years.
Future of hydrogen
Industry and government investment in hydrogen over the past two years has exceeded $180 million, with new projects announced regularly.
The Australian Government is preparing a National Hydrogen Strategy that will position Australia to leverage its competitive advantage in hydrogen production to grow domestic consumption and export markets. This strategy may provide a boost to the domestic hydrogen industry. But gas networks are not waiting and will continue to push ahead with investment in innovation. The next few years of development are crucial if Australia is to have a world-leading hydrogen industry.
This report provides an overview of industry-led innovation covering low carbon technologies. The successful completion of these projects will shape the next steps in Australia's gas decarbonisation journey.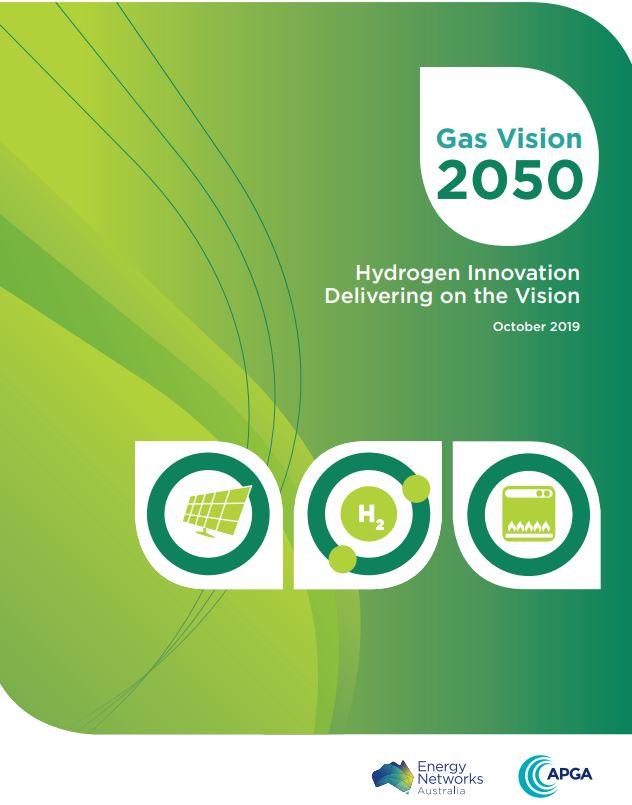 This is an exciting time for the gas industry and we look forward to continuing on this journey.
Read the full report, Hydrogen Innovation: Delivering on the Vision