Electric vehicles – when, not if
In Norway last month more than 50 per cent of new car sales were electric. How soon will we see that in Australia? Labor says 2030, but nobody can be certain.
Regardless of political policies, energy networks are already working and innovating to accommodate a transport future largely powered by electric motors – battery and hydrogen fuel cell vehicles.
Done well, electric vehicles can significantly increase the utilisation of existing energy network infrastructure. Because of the peaks and troughs in electricity demand, our networks are utilised on average about 50 per cent of the time. If we can encourage the electric vehicle charging load to off peak times, that will increase the amount of electrons flowing through the same assets. That's good news for consumers as higher utilisation will push prices down for everyone.
Electric vehicles can help drive down power prices.
Planning our future grid
The increase in demand from electric vehicles does have major implications for the design and management of the grid. For some time, energy networks have been planning for an energy transformation that includes more household solar and batteries and more electric vehicles plugging into the grid.
Reform is needed to safely and affordably integrate these new technologies into our electricity system. That is why in June 2018, Energy Networks Australia began work with the Australian Energy Market Operator on the Open Energy Networks Project.
Open Energy Networks proposes options for improving the electricity system to ensure electric vehicles and household solar and storage can work in harmony to deliver the most value for all customers.
The risk of increasing peak load
A 'dumb' energy future, where there is high use of storage devices (which includes electric vehicles) but limited visibility of when batteries are charging and discharging, is one of unreliable power supply. Multiple batteries discharging into the system at once could cause a local system to trip off due to voltage or frequency problems, resulting in localised power outages.
One thing we have to get right is ensuring much of the electric vehicle charging is shifted away from peak demand periods. Peak demand – when customers are consuming the most – tends to occur on really hot summer days in the early evening.
The good news is this shouldn't be hard. We need a combination of sensible pricing structures to encourage off-peak charging and smart charging infrastructure to do so. Experience in the UK shows 75 per cent of electric vehicles are charging for less than 40 per cent of the time they're plugged in and hence the demand can easily be shifted away from peak periods.
The role of hydrogen fuel cells
While the transition to electric transport is underway, it's unlikely to be all powered by batteries. Hydrogen fuel cells are expected to play a role, especially in larger transport. This technology is already being embraced around the world for domestic and commercial use in gas networks and to fuel passenger and freight trains. With the hydrogen economy growing, Australia is well positioned to become a major world supplier of hydrogen.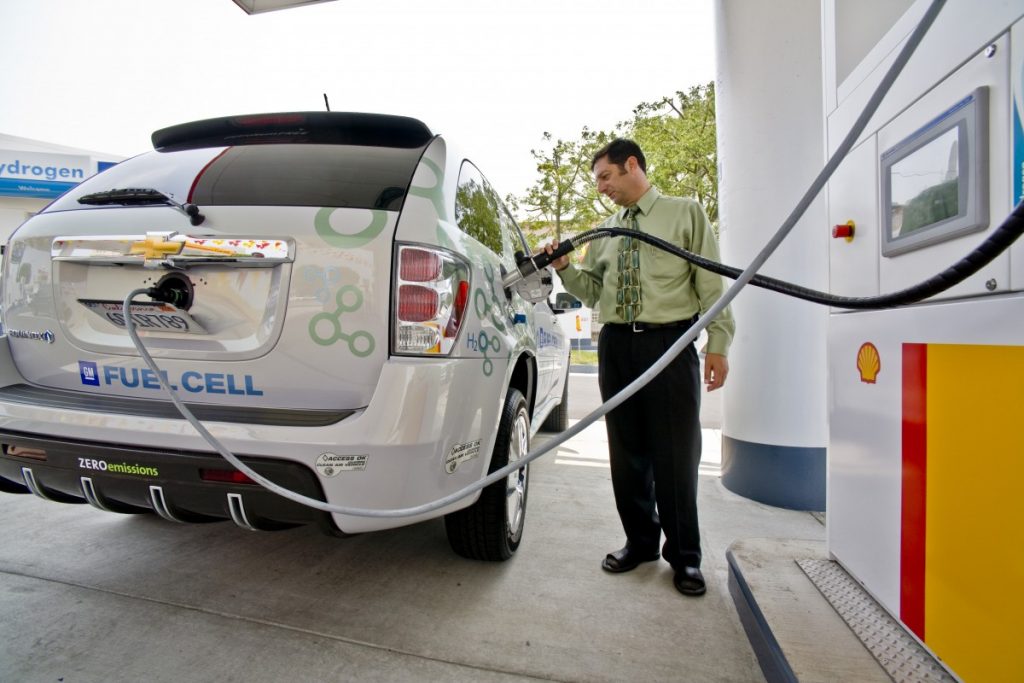 Electric vehicles, hydrogen fuel cells, solar and storage are not new concepts to energy networks. There are many challenges ahead – ensuring we know what batteries are connected to the grid and what they can deliver, better network monitoring, standardising charging infrastructure, managing rapid charging hotspots and, most importantly, ensuring we are delivering what our customers want.
We've already been planning on a world where new technologies are more prominent and can be integrated into the energy grid. It's a matter of when, not if and energy networks are working hard to be ready.
This article was published by the Nine Group (formerly Fairfax) on 10 April