Solar and storage: the facts about our opinions
With solar photo-voltaic panels (PV) now on 26 per cent of Queensland houses and national installation rates as high as six panels a minute, our energy system is becoming increasingly distributed and the Sunshine State is leading the way – closely followed by SA and WA.
Increasingly, these PV installations will be coupled with storage. According to the Queensland Household Energy Survey 2018 almost a third of Queenslanders intend to install batteries over the next 10 years. In South Australia, more than 76 per cent of customers surveyed by SA Power Networks support spending money on the grid to enable more solar in their state. These results from two separate surveys show that households are embracing distributed energy resources and are willing to have networks invest to enable them.
Work is already underway by Energy Networks Australia and the Australian Energy Market Operator to accommodate this future and address the challenges it presents through the Open Energy Networks Project.
The latest results from Open Energy Networks indicates that zone substations in some areas of Adelaide and south east Queensland have already met the threshold for reverse demand/power flows or will do so before 2025. At this level of solar penetration, voltage challenges can be a significant issue causing power quality and reliability problems and damage to appliances. Without action, solar customers will increasingly need to be constrained from exporting into the grid. The cooperation of networks and customers is therefore a crucial part of the transition to a distributed energy world.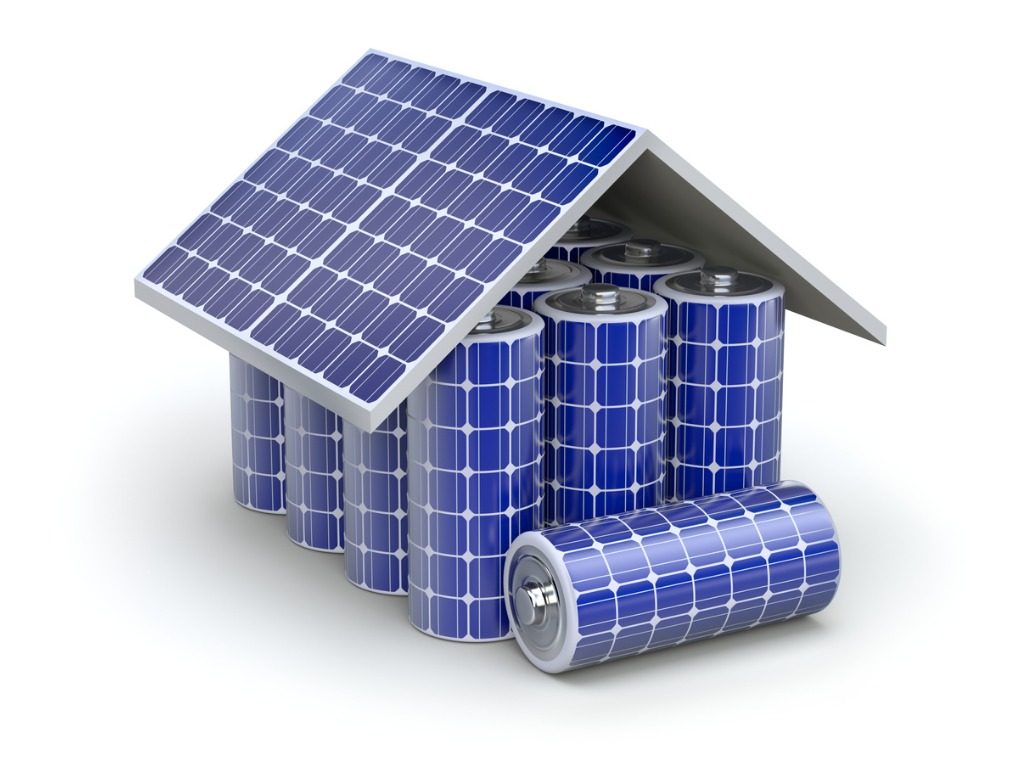 More solar storage for the Sunshine State
The Queensland survey not only showed that 30 per cent of Queensland households intend to install battery storage over the past 10 years, but unsurprisingly, willingness to spend sharply increases as cost decreases.
At around $10,000, mainstream uptake of battery storage is expected to begin, with 58 per cent willing to spend this amount.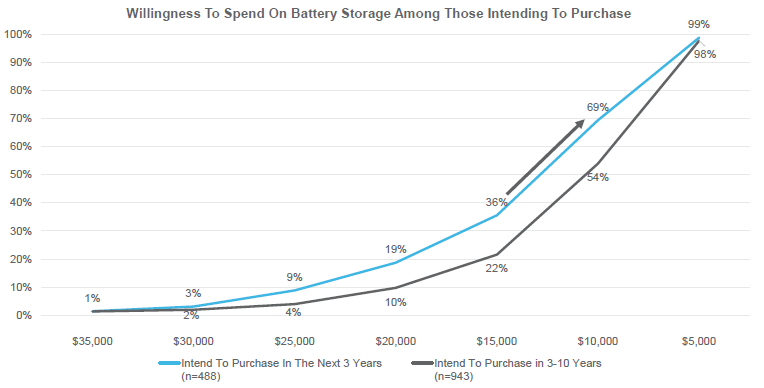 (Figure 1: Willingness to spend on battery storage among those intending to purchase, Queensland Household Energy Survey 2018)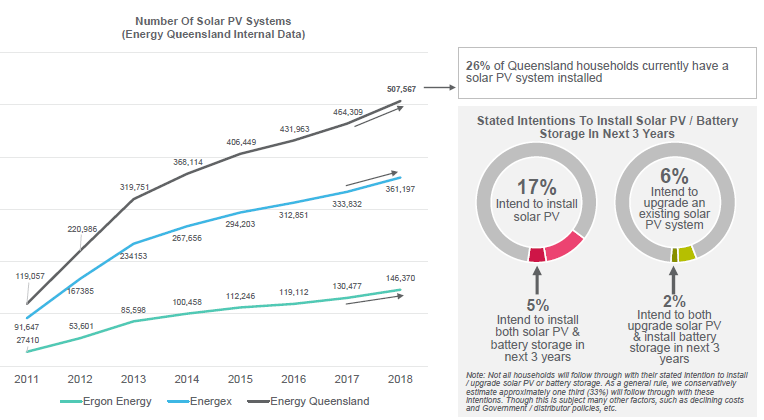 (Figure 2: Number of solar PV systems, Queensland Household Energy Survey 2018)
The survey reported a key driver for the trend towards battery storage in Queensland was the desire for greater self-sufficiency, though this was behind other motivators such as cost effectiveness and environmental benefits.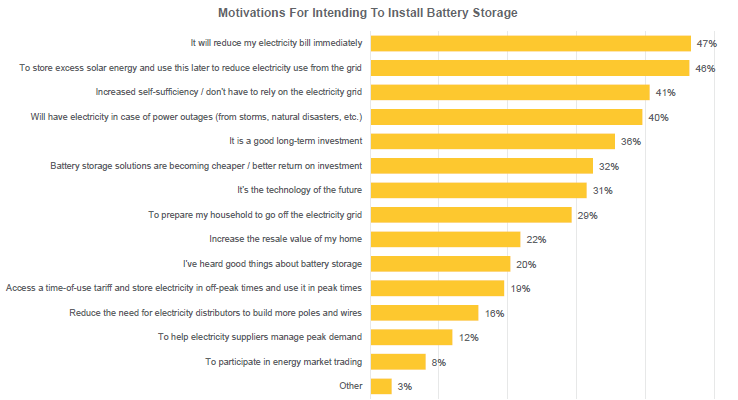 (Figure 3: Motivations for intending to install battery storage, Queensland Household Energy Survey 2018)
Bill price was a major driver to install solar panels, with those most keen being unable to reduce their bill any further without the investment. Many intending to install batteries already had solar PV panels.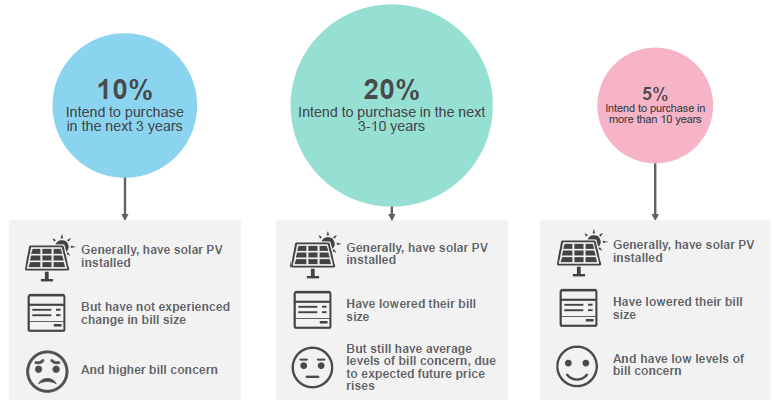 (Figure 4: Profiles of those intending to install battery storage devices, Queensland Household Energy Survey 2018)
Make EVs cheaper and go further and we'll buy, say Queenslanders
Much like battery storage, the cheaper electric vehicles (EV) get, the more willing people are to buy them. This was also outlined in the Queensland Household Energy Survey 2018.
The gap between 'luxury' models costing more than $100,000 and those of 'mass market' models of around $40,000-$50,000 was clear, with the willingness to spend increasing rapidly as prices dropped below $50,000.
Interestingly, there was an element of the 'shiny new tech toy' motivating some in their decision to purchase – 16 per cent of those intending to buy a luxury EV and 8 per cent of those for a mass market EV said they wanted one because they're 'cool'.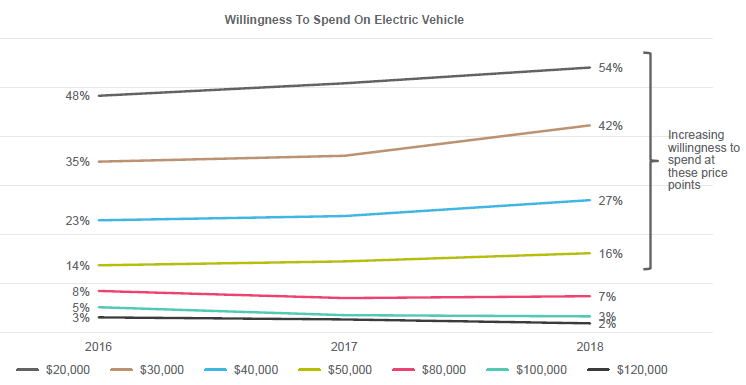 (Figure 5: Willingness to spend on EVs, Queensland Household Energy Survey 2018)
According to the survey, EV registration rates are steadily growing in Queensland, with the expected widespread adoption to take place when models with a range of 500km can be purchased for $50,000.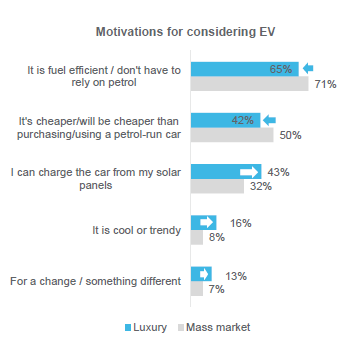 (Figure 6: Motivations for considering EVs, Queensland Household Energy Survey 2018)
Improvements in charging infrastructure will have a large impact on the uptake of EVs, with this varying depending on type of charging in different regions. Public charging facilities that offer a two-hour full charge will primarily impact on the outer Brisbane, Gold Coast and outback areas while workplace charging, offering a slower five hour full charge, will only impact uptake in major regional centres.
Metering – despite what you think it's not digital
In the Queensland Household Energy Survey 2018 it is reported that a large proportion of households assume they have a digital meter when in fact they do not. Most also do not know which tariffs they are charged.
Smarter technologies bring with them more data and the ability to make more efficient decisions for both networks and consumers. Visibility of how households are using and discharging solar and storage electricity is essential in an increasingly distributed energy world for quality and reliability of power, system security and to ensure customers can get the most out of their PV and storage. We have written previously about the benefits of data that you can read here.
SA – keen on upgrades to handle more solar
According to the Community attitudes towards potential solar infrastructure investment research report prepared by Newgate Research for SA Power Networks (SAPN), 76 per cent of those surveyed felt positively about SAPN spending money on its network to enable more solar in South Australia. Only 4 per cent felt negatively about this suggestion.
Three options were presented in the survey:
A "Comprehensive Upgrade" in which the network is progressively upgraded with new infrastructure as sections of the network come under strain from increased solar.
A "Dynamic Upgrade" option in which a new system would be developed to monitor, predict and manage the flow of energy in the low-voltage distribution network – avoiding the need for extensive infrastructure upgrades.
A "No Upgrade" option which would involve routine maintenance only and no additional upgrade of the network for solar customers.
54 per cent selected Dynamic Upgrade as their preferred option.
It is clear from this survey that these customers understand the need for, and benefits of, network improvements to handle greater volumes of solar and avoid more expensive investments that show up in electricity bills. As shown by the Open Energy Networks project, problems with DER integration may occur sooner than expected and the solutions it will propose, in addition to work already underway by networks, will be key.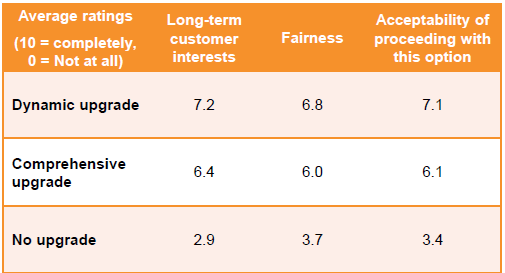 (Figure 7: Response to Newgate survey, Community attitudes towards potential solar infrastructure investment research report)
How do we handle all this solar and storage?
As we've previously written, updated data from the Open Energy Networks project shows that a substantial proportion of Australia's zone substations will reach reverse demand/power flows significantly earlier than previously thought.
Open Energy Networks is investigating how to transition the grid to a high distributed energy future.
Updated maps have been generated using updated data from the latest NEM and WEM 2018 Electricity Statement of Opportunities (ESOO) to identify when the zone substations will go into reverse demand/power flows. The results are outlined here.
The analysis indicates that zone substations in some areas of Australia, such as Adelaide and south east Queensland have already met the threshold or will do so before 2025.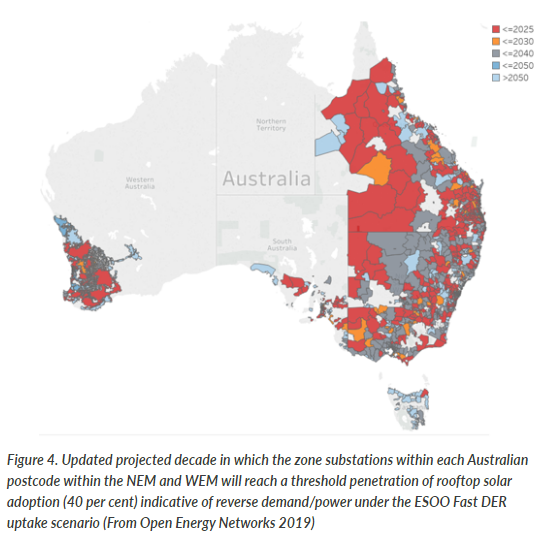 (Figure 8: Updated projected decade in which the zone substations within each Australian postcode within the NEM and WEM will reach a threshold penetration of rooftop solar adoption (40 per cent) indicative of reverse demand/power under the ESOO Fast DER uptake scenario, Open Energy Networks 2019)
Given the updated outlook, the enhancement of monitoring and control functionality required to manage the system when it goes into reverse demand will be required earlier for some sections of the network than previously thought.
Through the Open Energy Networks project, Energy Networks Australia is taking a lead role in this adaption by redesigning the management of distributed energy resources (solar and storage devices, including electric vehicles) in partnership with AEMO.
The best way to manage voltage issues and integrate increasing levels of solar and storage, while reducing the need for large-scale investment in distribution networks, is to develop and invest in a smarter and more flexible grid. Electricity networks are working towards being coordinated and optimised both locally and across the wider energy system – and if the results of the South Australian research are anything to go by, it's an approach that customers support.