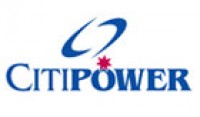 CitiPower distributes electricity to around 329,000 customers – or more than 600,000 Victorians – across Melbourne's CBD and inner suburbs. Electricity is distributed in the region via a network comprising over 7,500 kilometres of wires supported by more than 58,000 poles and associated infrastructure.
The network supports 2,000 commercial and industrial business, 51,000 small businesses and 25 per cent of Victoria's GDP, as well as major sporting facilities like the Melbourne Cricket Ground.
Teams based in two depots across our network are focused on staying on top of things to deliver reliable, safe and affordable electricity to households and businesses by operating, managing and maintaining all network assets and metering services.
AER benchmarking rates CitiPower as Australia's most reliable network, and one of the most efficient and highly utilised networks in the National Electricity Market.