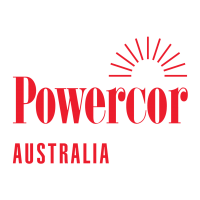 ​Powercor distributes electricity to around 810,000 customers – or more than 1.75 million Victorians – across the western suburbs of Melbourne and through central and western Victoria to the South Australian and New South Wales borders. Electricity is distributed in the region via a network comprising over 85,000 kilometres of wires supported by more than 570,000 poles and associated infrastructure.
The network supports 2,900 commercial and industrial business, 104,000 small businesses, 70 per cent of the state's agricultural production and 25 per cent of Victoria's GDP.
Teams based in depots across the region are focused on staying on top of things to deliver reliable, safe and affordable electricity to households and businesses by operating, managing and maintaining all network assets and metering services. This means managing a network that is reliable and safe, particularly in relation to bushfire risks.
AER benchmarking rates Powercor as the lowest cost rural network for residential and small business customers across Australia. It is also the most efficient and the highest utilised network in the National Electricity Market.