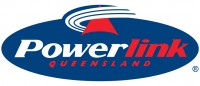 Powerlink is the state Government Owned Corporation that owns, develops, operates and maintains Queensland's high voltage electricity transmission network that stretches 1700 kilometres from north of Cairns to the New South Wales border.
As a Transmission Network Service Provider in the National Electricity Market, Powerlink's primary role is to provide a safe, cost-effective and reliable network to transport high voltage electricity from generators to electricity distribution networks owned by Energex, Ergon Energy and Essential Energy, which supply more than 2 million electricity customers.
Powerlink also transports electricity directly to large Queensland customers such as aluminium smelters and the resource sector, and to New South Wales via the NSW/Queensland Interconnector transmission line.