ENA 2023 Innovation Seminar – details revealed
Energy Networks Australia is excited to host this year's Innovation Seminar, which builds on the work from Energy Vision – For a Net Zero Future. The Innovation Seminar will bring together members, key stakeholders, and industry partners – plus amazing key note speakers and panel conversations.
ENA's Energy Vision describes how Australia's energy networks will work together and with customers to help deliver a secure and reliable transition to net zero, giving consumers greater control over their energy use and helping to drive down costs. The vision highlights how important the nation's energy delivery systems – our electricity transmission and distribution and gas distribution networks – are to ensuring Australia achieves its decarbonisation objectives.
Throughout Australia, networks are working at pace to address the technical, engineering and social challenges of decarbonising. Ensuring the electricity grid can – not just cope with the ever-increasing amounts of solar and storage – but that we can use these technologies to reduce costs for customers and support a reliable, secure power system through the transition.
They are developing innovative approaches to pricing to reward and encourage customers to use power when its cheap and abundant, enabling flexible solar exports so more people can connect solar and batteries and export into the grid.
There is growing focus on making the system more resilient to increasing climate change impacts, major new transmission projects will be delivered to ensure we can get new renewable generation into the system and our gas networks are working to decarbonise replacing methane with green hydrogen and biomethane.
These innovations are all growing in maturity and are part of the solution to managing an increasingly volatile energy system and delivering customers a secure, reliable and affordable renewable transition.
The seminar promises to address these issues and tackle some of the most important questions facing the sector. Join us and be part of the conversation as we dive into the challenges and opportunities presented by this once-in-a-lifetime transformation.
ENA is delighted to work with event sponsor, KPMG and networking reception sponsor, AusNet Services, as we bring the event to life. Let's break the day down.
Keynote speakers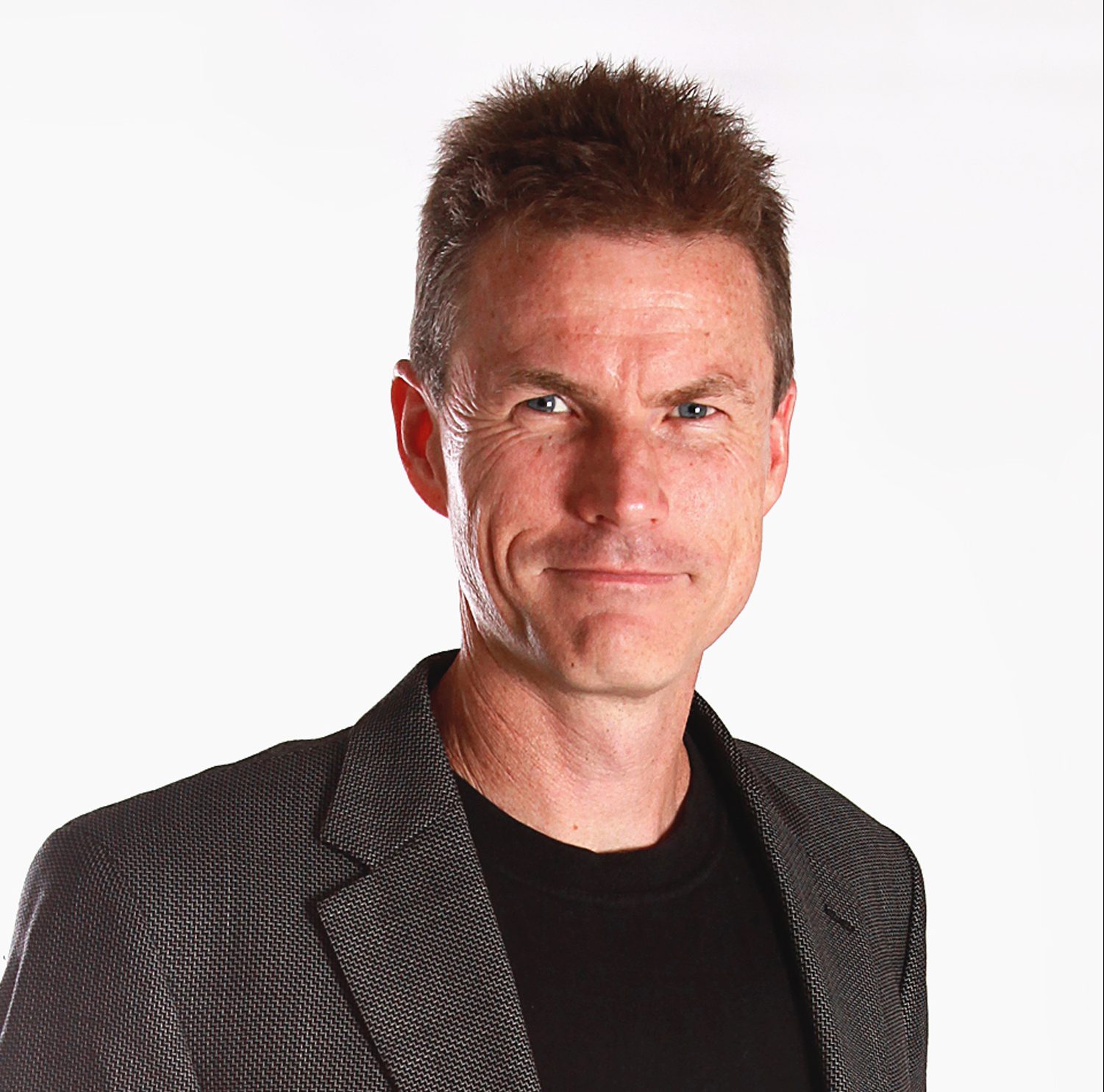 Dr Bruce McCabe is a futurist, writer and international keynote speaker who presents on 'Technologies to Change the World.' He brings stories to audiences from the future of medicine, computing, artificial intelligence, energy, genomics – wherever the game-changers happen to be. He served as an independent adviser to a long list of multinationals, state and federal governments, universities and science labs. Bruce is widely recognised for his pioneering research in innovation and the adoption of new technologies. He has authored or co-authored more than 300 essays, columns and research papers, delivered more than 400 presentations on five continents and holds a PhD in organizational and technological innovation.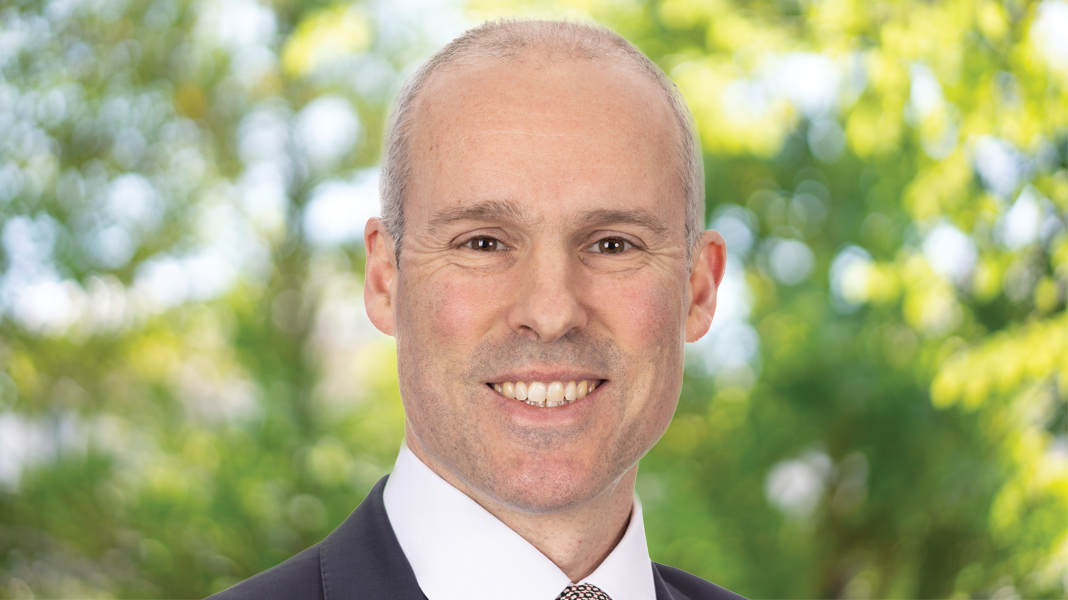 Before joining National Grid, Ben Wilson was the Chief Executive Officer of Australian Gas Infrastructure Group, one of Australia's biggest utility infrastructure businesses. Before AGIG Ben was the Director of Strategy & Regulation and Chief Financial Officer of UK Power Networks, one of the largest electricity distribution businesses in the UK with eight million customers. Ben also worked 15 years as an energy and utilities investment banker, mostly in Europe and Asia. He holds a degree in Natural Sciences from Cambridge University.
Panels and special features
Energy Networks Australia has put together a stellar line up of Australia's best energy sector talent.
The four plenary sessions provide an opportunity for panelists to delve deep into their areas of expertise, led by experienced moderators who can keep the conversation engaging and flowing.
The morning panel sessions include Networks delivering net zero – challenges and opportunities and Whole of Energy System – A more connected clean energy future. Following lunch, plenary three will discuss Integrating distributed energy resources – delivering a smarter grid and panel four will tackle the important topic of Resilience – a stronger, more secure energy grid.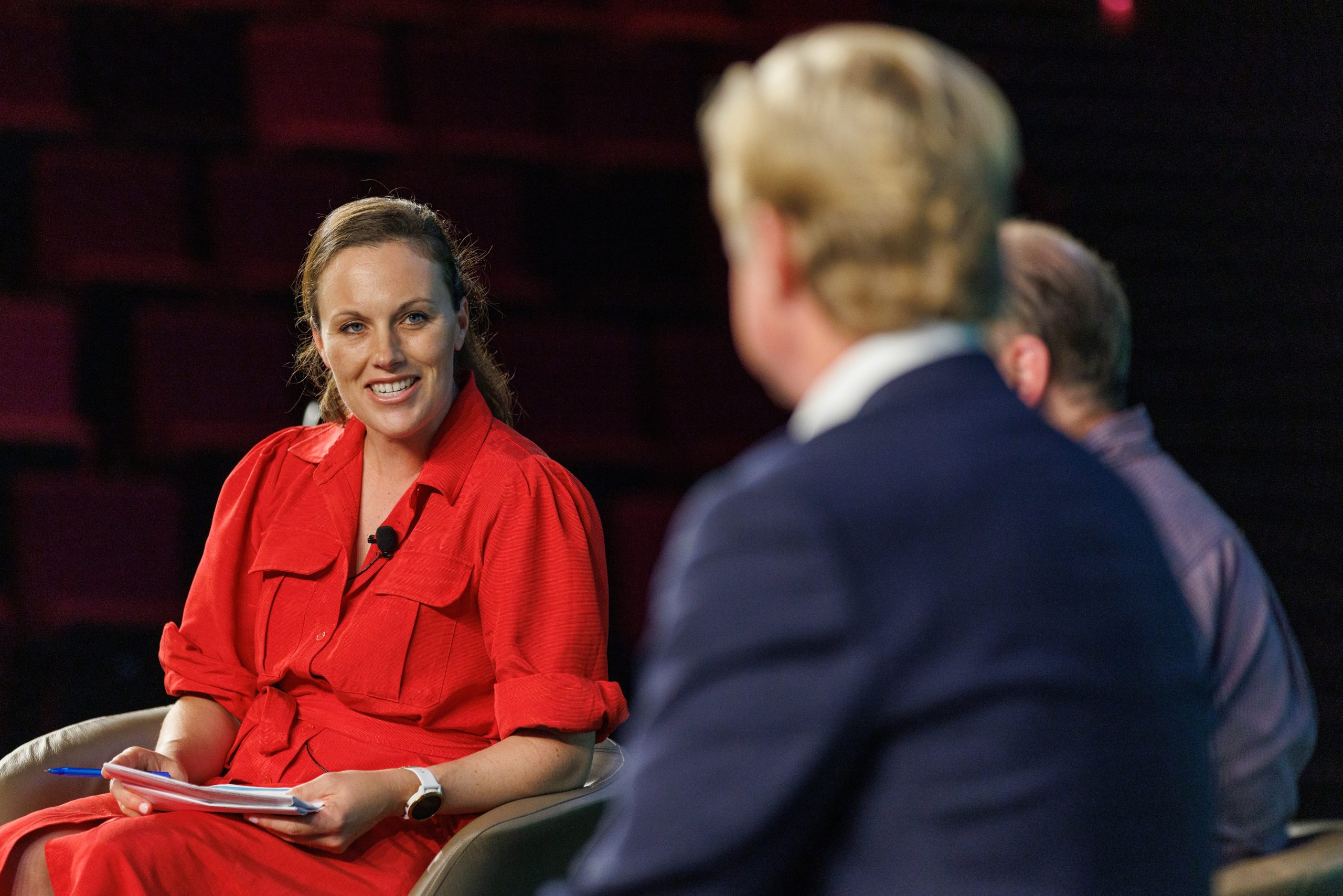 Amy Bainbridge, Bloomberg journalist, moderating a panel at the Energy Networks 2022 conference and exhibition
The finer details
The Seminar opens with registration at 8am on 3 May at Centerpiece Melbourne Park.  Kick off for sessions is 9am and the formal proceedings conclude with a networking reception, sponsored by AusNet, from 4pm-5pm. Tea, coffee, morning tea and lunch will be served throughout the day. Standard ticket purchases are available until 19 April.
Please register via this link. We look forward to seeing you there.